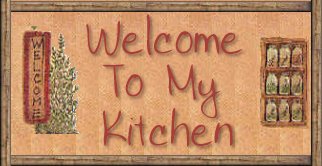 Home of Wendy's Recipes

Jalapeno Chicken
1 (4 oz) can diced jalapeno's
2 tablespoons oil
1 medium onion, chopped
1 clove garlic, minced
1/4 teaspoon cumin
1 (10 3/4 oz) can condensed cream of chicken soup
1 (10 oz) package frozen chopped spinach
1/2 teaspoon salt
3 or 4 boneless, skinless chicken breasts, cooked and diced
2 cups sour cream
corn chips (amounts varied based on preference)
montery jack or jalpeno cheese, grated (amounts varied based on preference)
Heat oil and cook jalpeno's, onion and garlic until tender, stirring occasionally. Stir in cumin and cook one minute. Stir in soup, spinach and salt. Bring to a boil while breaking up spinach with fork. Reduce heat and simmer until spinach is cooked. Stir in chicken and sour cream and heat thoroughly. Remove from heat. In a large casserole, layer corn chips, cheese and chicken mixture. Repeat layers ending with the cheese. Bake at 350 for 30 minutes until mixture is heated.

7-UP Salad
2 regular or 1 large lemon Jell-O
2 cups hot water
2 cups cold 7-UP
1 (2 lb. can) pineapple bits/chunks--save the juice
2 or 3 bananas
1 cup mini marshmallows
1/2 cup sugar
2 tablespoons flour
1 egg--slightly beaten
1 tablespoon butter
1 package dream whip or 1 cup of whipping cream
shredded cheese
**my notes** I have only made this recipe with the dream whip so I don't know how the whipping cream substitution turns out. Also, the recipe says shredded cheese but I have never used it.
Combine the Jell-O, hot water and 7-up in a large pan ( I usually use a 9x13 glass cake pan). Add to the Jell-O mixture the pineapple (not the juice, save it for later), bananas and marshmallows kind of spreading these items around in the pan to get a good mix. Let this completely jell. Then, in a saucepan combine 1 cup of the pineapple juice, the sugar, flour and egg. Cook until thick. Add the butter then cool. Prepare the dream whip as directed on the box or beat the whipping cream. Add this to the mixture just made. Stir well and spread on top of the Jell-O after it has set. Top with the shredded cheese.




If you have comments or suggestions, email us at
devriesb@vianet.ca
These country graphics courtesy of:

Webpage designed and maintained by Leilani Devries