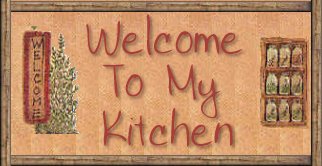 Home of Margie's Recipes

Zucchini Bread
1 1/2 cups all-purpose flour
1 tsp. soda
1/2 tsp. salt
1/4 tsp. baking powder
3/4 tsp. ground cinnamon
1/3 cup finely chopped pecans (optional)
2 eggs
1 cup sugar
1/2 cup veetable oil
1 tsp. vanilla extract
1 cup coarsely shredded zucchini
1/2 cup crushed pinapple, well drained
Combine flour, soda, salt, baking powder, cinnamon, and pecans if using; set aside. Beat eggs lightly in a large mining bowl; add sugar, oil, and vanilla; beat until creamy. Stir in zucchini and pineapple. Add dry ingredients, stirring only until dry ingredients are moistened. Spoon batter into a well-greased and floured 9X5X3in. loafpan. Bake at 350 degrees for 1 hour or until done. Cool 10 minutes before removing from pan; turn out on rack and cool completely. Yield:1 loaf.

Potato Croquettes
6 medium potatoes boiled in jackets
1/2 teaspoon salt
1/8 teaspoon pepper
1/4 cup chopped parsley
1/4 cup grated parmesan cheese
2 eggs
Olive oil as needed
Coating:
Progresso Bread Crumbs - Italian Style (of course)
2 eggs, beaten
Mash the potatoes after removing jackets and mix with other ingredients. Roll between palms of hand to form cylindrical shaped croquettes. Dip the croquettes in the egg and then the bread crumbs. Put
in freezer for an hour or until firm. Fry in 1/2in olive oil until golden brown. Serve with meat and a salad.




If you have comments or suggestions, email us at
devriesb@vianet.ca
These country graphics courtesy of:

Webpage designed and maintained by Leilani Devries