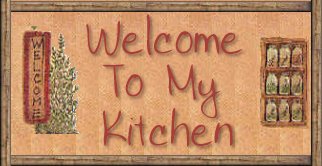 Home of Elsa's Recipes

CHILLED TOMATO COTTAGE CHEESE SOUP
1 can condensed tomato soup
2 cups chicken broth, vegetable broth, milk or light cream
1 teaspoon lemon juice
1 teaspoon hot horseradish
1/4 teaspoon Tabasco Sauce
1/2 cup creamed-style cottage cheese
1/4 cup chopped green onion, white and green parts
3/4 teaspoon salt
1/4 teaspoon coarsely cracked black pepper
Combine all ingredients in mixer, turned to low. Blend briefly so that bits of cottage cheese remain. Chill. Serve with minced parsley on top or more chopped green onion. From a Woman's Home Companion Magazine, in about 1957 with changes wrought by the years.

SPICY SHORT RIBS
3 pound short ribs, cut into rectangles about 3" long.
4 cloves garlic, chop crudely
1 extra-large onion, sliced into circles
1 cup tomato sauce
1/2 cup vinegar
1 teaspoon paprika
1 tablespoon brown sugar
1 cup beef broth (Swanson's canned is fine)
1/2 teaspoon dry mustard
3/4 teaspoon salt
4 grindings of black pepper
Brown ribs on all sides, in a heavy dutch oven. Add garlic and onions and brown lightly. In a large bowl, combine all other ingredients. Add to the dutch oven. Cover and simmer until tender, about 2 hours. Don't remember where this comes from. It's a perfect dish to serve on a cold evening.
**Note: I make this the day before I need it and chill the dish so that any fat can be removed before serving.
Serve with noodles.



If you have comments or suggestions, email us at
devriesb@vianet.ca
These country graphics courtesy of:

Webpage designed and maintained by Leilani Devries