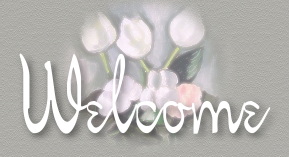 Getting to Know You
on
Cooking For Fun


Interested in who some of the subscribers of CFF might be? Well, here's a couple of short life stories. More to come!



My birthday is September 15, a few years after the Revolutionary War....LOL. I live in New York City, on the west side in an area called Chelsea. I've worked for ABC Television for the past 15 1/2 years. My department was downsized, so gratefully I was given a buyout and have been "retired" since October, 1999.
I love collecting cookbooks and have about 500 by now, along with other books as well. I enjoy reading cookbooks that have stories about the recipes and the people more than just straight recipe books, though I have bunches of those also. I enjoy the theatre, movies, dining out, and photography, and have won several awards for some
of my photos. At one time I wanted to be a film producer and almost made it, but unfortunately, it didnt work out. That's when i went to work for ABC.
I have 2 cats now, having had to put my 3rd cat to sleep right before Christmas, because she had cancer. I'm a voracious reader, and love "cosy" mysteries, history, biographies, and autobiographies. I used to be able to read about 10 books a weekend, now I'm down to 3 or 4. I don't read as quickly as I used to. I've been known to read matchbooks if I ever run out of material :-) I love to travel, and hope to do more of it, now that I have the time. The problem is that I have the time, but not the money....LOL...I wonder if the two ever come together, both time and money :-)
I love being on the computer, and doing web pages with Lei has been a lot of fun, because I love coming up with ideas, then doing the research, and putting everything together. Then Lei has the fun of picking the graphics that go along with my text. We make a great team, and also great roommates, as you might have read about our Canada Fun Do.
So I guess that's about it for now. Oh, I forgot, I'm also adorable, brilliant, sexy, and have a wicked sense of humor...ROTFL.
Bev S.

And another life story from Tonia :-)
I am an ole lady... not old.. 50ish.. I got my latest Harley for my 50th and I love it.. I got my first for my 45th.. for most of my life I was on the back. I had an 8 year old at home (my youngest), and I mentioned to my DH that we were spending most weekends riding, and our son was at home. I thought at that time he was kinda neat.. my DH suggested 2 options.. side car and my own Harley. Guess which one I chose..My now 14 yo tells me that his legs are longer than mine, and I should let him park my bike. I love riding, and I love the friendship this list offers.. no question...
San Diego Tonia = Hogrider (1200 Sportster/1450 Softail) in San Diego, CA. ICQ# 13976086

Here is a story from Tonia Anderson In Temecula, California
Hello Everyone, Okay here is my addition to getting to know you. I am a 40 yr old married woman with 3 children ages 20, 14 and 9. I have been with my lovely husband
for 71/2 yrs now and it keeps getting better everyday. He truly is my sole mate. I grew up in Southern California 2 blocks away from Knott's Berry Farm, from the famous Jelly Family. My hobbies are Cooking, Cooking and Cooking. I also like to garden and enjoy reading very much. I have lived all over Southern California and have lived here in the Temecula area since 1989. I love it here. I am living on 2-1/2 acres in the wine country
surrounded by beautiful rolling hills and horses all around. It truly is wonderful living in the country and a great place to raise children and animals for that matter. My husband is an avid scuba diver and our family enjoys going to the beach whenever we can get away. I was adopted at birth and was raised by two beautiful parents. I have 1 brother who was also adopted at birth due to my mother having a full hystorectomy at 23 yrs old. I have been a member of CFF since my 40th birthday in August 1999 and have
truly enjoyed this group of people in CFF. What a wonderful list.
Tonia in Temecula, CA

My full name is Melanie Rae Kelley. I'm 31 years old & live 12 miles east of St. Louis, MO (My parents are from Olive Branch, IL & Dover, TN). I've been a Type I Diabetic for 13-1/2 years now. I have one brother, Keith, who is 9 years older than me. My mother passed away from colon cancer when I was 14 years old. My dad remarried about a year later & they live about 5 miles from me.
I've been married to a wonderful man, David, for 10 years. We just celebrated 11 years together last week. I have a beautiful 5 year old daughter, Jessica. We have 2 cats, Shadow & Bubbles. I'm a stay at home mom, for now. Jessica starts Kindergarden this year, so I'm thinking of going back to work part-time.
I love to read, listen to music (country, pop, classical, I like almost everything!!!), & I love to cross-stitch. I've never kept anything that I've made, so you can imagine what my family's homes look like! :o) I also love to cook. It's one of the greatest memories of my mother that I have. She showed me that cooking isn't just to feed people, it's a complete expression of yourself. What a wonderful legacy that I can pass on to Jessica!
That's about it! Not much else to tell. I just try to live a simple life, with all of the good things we were meant to have!
*
Melanie in Missouri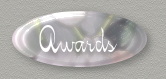 Webpage designed and maintained by Leilani Devries.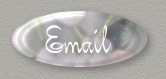 These beautiful graphics, based on a painting
by Marsden Hartley, are courtesy of: