Cooking For Fun
Kitchen & Cooking Links


We've had numerous requests to add links to other
cooking and kitchen related sites, so here's a link page :-)

Roy & Nanz's Indian Cookery - There is a newsletter you can subscribe to at Roy & Nanz's, too!

Canadian Living - This is one of my favorite magazines. They consistently have excellent recipes and information.

The Monk's Cookbook - From our own CFF subscriber, Father Bob!

TuBears 50,000 Recipes - You'll be able to surf a whole day and more just from this site.

The Kitchen Link - What's Cooking on the Net.

A - Z Cookies - More cookies than you can ever bake!

Copycat Recipes - Get here what you usually eat away from home :-)

The Reynolds Kitchens - Spend some time with those two wacky gals from the TV commercials.

Bisquick Club - Great recipes and tips online.

Nancy's Kitchen - Recipes and a message board are just a part of Nancy's site.

CDKitchen.com - A neat site with lots of recipes and information.

The 50+ Friends Club Cookbook - An online cookbook nicely presented!

Skaarup Laboratories - Doesn't sound like a food site, but they've got fudge, cookies, candy and kids' crafts.

Les Kincaid's Lifestyle - This chef in Las Vegas rates his favorite restaurants, talks about golf, and more.

Healthy Oriental Recipes - This site contains some illustrations, including one on how to make sushi.

Recipes My Nonna Taught Me by Francena - Practical, delicious, and easy to follow recipes handed down from my Italian grandmother (Nonna). A wonderful and useful addition to your kitchen.

NetCooks.com - This very inventive site invites you to share your recipes and they even provide an easy to use method to submit them. Really a must-see site which you will want to bookmark and visit often.

The Recipe Links Page - This site has lots of links to recipe pages and sites containing recipes. You'll find lots of links to keep you busy surfing for hours and hours!

Casual Kitchen - A commerical site with a recipe section and kitchen goodies to purchase.

Foodies.com - The Great American Food Festival Online is how this site bills itself.

Brazilian Sweets - This site is written in Portuguese, so I can say nothing about the quality of the recipes offered, however, the site is laid out very nicely. The owner tells me the recipes are all desserts and sweets.

Les Delices - Have fun touring this gastronomic site....a history of passion for food!

Downhome Southern Cooking (At it's Best!) - Great recipes and easy to navigate. Stop by Tim's site and enjoy the tour.


Meilleur du Chef - Website with French recipes, illustrated and filmed. Kitchenware and food specialties at the boutique. Member's club offerss cooking classes, forums and recipe contests.

1... 2... Cook - Author Don Alexander wrote me about his cookbook: "A cookbook with easy to make recipes for 1 or 2 people. I also have a web site for the book." Stop by and visit Don's site, and order the book! It looks like the perfect gift to use for those young people leaving home and heading off to their own future.





Do you have a link to add? Just email us!


Please sign our guestbook while you're here!

Aren't these graphics fun? Stop by and
grab some of your own at: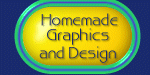 Webpage designed and maintained by Leilani Devries.