Cooking For Fun
BBQ Sauces



Savory Plum Sauce
8 fresh plums, coarsely chopped
1 1/2 tablespoons low-sodium soy sauce
2 tablespoons ea. cornstarch and sugar
1 teaspoon grated fresh ginger root
1 glove garlic, minced
In a blender or food processor, whirl plums until blended. In 1 qt. microwave-safe glass measure, combine all ingredients. Microwave on high, uncovered, 8 minutes, stirring every 3 minutes until thick and clear. Baste lean pork or other lean meats. Serve remaining sauce with meats. Makes 4 (1/4 cup) servings.


Ginger-Scallion Barbecue Sauce
1/2 cup White Vinegar
1 cup Soy Sauce
2 tbsp Minced Fresh Ginger
1/3 C Light Brown Sugar -- lightly packed
1/2 C Minced Scallions (White & Green Parts)
In small saucepan, combine all ingredients except scallions; bring to boil over high heat. Reduce heat to low and simmer for 30 to 40 minutes or until sauce is reduced in volume by about one-half. It should be thick enough to coat the back of a spoon. Remove sauce from heat, cool for a few minutes and stir in scallions. Serve with baby-back ribs. Makes about 1¼ cups sauce. Source: "License to Grill" Chris Schlesinger & John Willoughby.


Lucille's Carolina Mustard Sauce
1 Qt White Vinegar
1 1/2 Lb Sugar
1/2 Tsp Black Pepper
1/4 Cinnamon Stick
1 1/2 Tsp Crushed Red Pepper
1 Tsp Cumin
1/2 Tsp Chili Powder
2 Tsp Cajun Seasoning
1 tsp Garlic Powder
2 oz Red Wine Vinegar
1 qt Prepared Mustard
2 tbsp Pureed Garlic
2 tbsp Pureed Onion
1 1/2 C Honey
1 tbsp Lime Juice
1 tsp Grated Orange Peel
2 tbsp Pureed Shallots
Mix all ingredients well. Adjust sweetness and salt to taste. Makes about 1/2 gallon sauce.


Emeril's Homemade Barbecue Sauce
1 Onion -- minced
2 Jalapeno peppers - (2 to 3) -- minced
3 tablespoons Vegetable oil
2 Garlic cloves -- minced
1 cup Water
2 cups Ketchup
2 cups Brown sugar
2 tablespoons Worcestershire sauce
Salt -- to taste
Freshly-ground black pepper -- to taste
In a saucepan saute onion and peppers in vegetable oil for 2 to 3 minutes, until softened. Add garlic, water, ketchup, brown sugar and Worcestershire sauce and stir well to combine. Cover and simmer 10 to 15 minutes, just until flavors are melded. This recipe yields about 2 cups of sauce. Recipe Source: EMERIL Grills with Emeril Lagasse.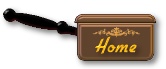 If you have comments or suggestions, email us at
devriesb@vianet.ca
Webpage designed and maintained by Leilani Devries