Cooking For Fun
Poultry on the Grill



Honey-Lime Glazed Chicken
Serves 6
1/2 cup honey
2 tbsp lime juice
2 tbsp chopped fresh cilantro
1 tbsp soy sauce
2 tsp seeded, minced jalapeño pepper
1 1/2 tsp minced garlic
6 bone-in chicken breast halves (about 3 lbs)
Combine all ingredients except chicken in small bowl until well blended. Place chicken in shallow baking dish; pour half of marinade over chicken. Cover and refrigerate 2 hours or overnight. Reserve remaining marinade. Grill chicken over medium-hot coals about 15 minutes, turning and basting with reserved marinade, or until chicken is no longer pink in center. Source: The National Honey Board.
CFF Shared by Sandy


Grilled Chicken de Bahamas
Serves 4
4 Chicken Breasts (recommend skin-on and bone-in)
Salt and Freshly Ground Black Pepper
Juice of 2 Fresh Limes OR 1 Lemon
2 Tbs. Olive Oil
1/4 cup Bacon, finely diced
1/2 cup Red Onion, finely chopped
1/2 cup Green Bell Pepper Strips, thinly sliced
1/2 cup Celery, finely chopped
2 cups Diced Canned Tomatoes (with juice)
1 cup Chicken Stock
1 Tbs. Worcestershire Sauce
1/2 tsp. Dried Thyme
Cooked Rice of Your Choice
Season the chicken with salt and pepper and marinate in lime or lemon juice for not less than 15 minutes and not longer than 2 hours. Prepare your grill while the chicken is marinating.
Grill chicken over moderate heat for about 10 minutes on each side or until just cooked through. Remember to keep the skin on the chicken as you grill, because the skin will help keep it moist. You may elect to remove the skin after cooking, just prior to serving. Meanwhile, while the chicken is grilling, prepare the sauce: Heat oil and bacon in a large saucepan over medium heat. When the bacon is brown, add the onion, green pepper, and celery, and sauté, covering the saucepan and reducing the heat to low. Simmer for about 10 minutes or until everything is tender. Add the tomatoes, chicken stock, Worcestershire sauce, and thyme. Continue to simmer, uncovered, for
about 10 minutes. Season with salt and pepper to taste, and serve with rice.


Cornell Sauce
1 egg
1 cup canola oil
2 cups cider vinager
1 tablespoon salt
1 tablespoon Bell's seasoning (poultry seasoning)
1/2 teaspoon pepper
This sauce was invented by Bob Baker who worked in nutritional science here at Cornell University. It's called Cornell Sauce. It's best to let the chicken marinade at least over night. This sauce also works well with turkey, especially turkey breast.
Beat egg and slowly add oil. Mixture should be very thick. Add spices and beat well. Slowly add vinager. Baste chicken or turkey every 7 - 10 minutes. This sauce will keep in the refrigerator for about 2 weeks.


Peach Teriyaki BBQ Sauce for Chicken
3 fresh peaches
2 tbls bottled low-sodium teriyaki marinade divided
2 tsp minced fresh gingerroot
1 tsp dark sesame oil
1/4 tsp hot sauce
4 boneless, skinless chicken-breast halves
Finely dice peaches and mix well with 4 teaspoons teriyaki sauce, ginger, sesame oil, and hot sauce. Rub both sides of chicken with remaining 2 teaspoons teriyaki sauce. Grill over medium coals for 15 minutes or until done but still juicy. pass peach teriyaki sauce to serve over chicken. Makes 4 (1/4-cup) servings.


Barbecued Lemon Chicken
1/4 cup lemon juice
1/4 cup vegetable oil
1/2 teaspoon dried thyme
1 teaspoon black peppercorns
1 1/4 kilograms chicken
Combine lemon juice, oil and thyme. Coarsely grind or crush pepper; add to lemon mixture. Place chicken in shallow dish; pour lemon mixture over, turning chicken to coat all over. Refrigerate for 1 to 3 hours, turning chicken occasionally. Cook chicken on greased grill over hot coals or on high setting, turning frequently to prevent burning, for about 20 minutes on each side or until chicken is no longer pink inside.
NOTE: 2 teaspoons of chopped fresh thyme may be substituted for dry.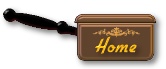 If you have comments or suggestions, email us at
devriesb@vianet.ca
Webpage designed and maintained by Leilani Devries