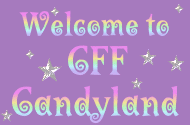 Raspberry Truffles.
8 oz chocolate sandwich cookies
3 oz unsweetened chocolate
1/3 cup softened butter
1 1/4 cups powdered suger
3 large egg yolks
1 tsp Chambord liqueur
This is an incredible recipe which you MUST try!
Crumb cookies in blender, set aside. Melt chocolate over double boiler. Combine butter and powdered sugar, blend well. Beat egg yolks into butter-sugar mixture one at a time. Stir in chocolate and Chambord liqueur. Chill mixture, shape into 1/2-inch balls, roll in cookie crumbs.
Store in airtight container in cool, dry place or refrigerate. Enjoy, these are so rich and very very good.








Webpage designed by Leilani Devries.
Editor: Bev Schneiderman