Tips and Tricks
Miscellaneous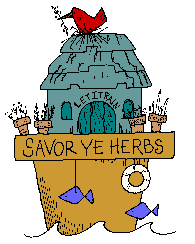 Cooking with Foil
I visited your site today. It looks quite interesting. I have a little tip I just learned. While cooking potatoes on a grill in foil, it always burned if I just put butter on the foil. I now use a butter spray - like Pam - and spray the foil and they never stick. Thanks. Cindy
Converting Regular Recipes to Crockpot

Everytime you lift the lid, you're supposed to add 20 minutes to the cooking times.

If the recipe says 15 to 30 minutes: Cook in crockpot 1 1/2 hours on HIGH or 4-8 hours on LOW.

If the recipe says 35 to 40 minutes: Cook in crockpot 2-4 hours on HIGH or 6-10 hours on LOW.

If the recipe says 50 minutes to 2 hours: Cook in crockpot 4-6 hours on HIGH or 8-12 hours on LOW.

NOTES: Times given above are an estimate. Times may vary depending on some ingredients and amounts in recipes. Shared by Sarah.
Spicy Foods
Why doesn't drinking water cool your mouth after eating spicy food? Spices in most of the hot foods that we eat are oily, and, like your elementary school science teacher taught you, oil and water don't mix. In this case, the water just rolls over the oily spices.

So what can you do to calm your aching tongue? Try one of these three methods. Eat bread. The bread will absorb the oily spices. The second solution is to drink milk. Milk contains a substance called "casein" which will bind to the spices and carry them away. Finally, you could drink something alcoholic. Alcohol will dissolve the oily spices.
Homemade Croutons
Do It Yourself Croutons
4 Slices bread
2 tb Parmesan cheese
1/4 ts Oregano
1/4 ts Celery salt
1/4 ts Garlic salt
2 tb Salad oil

Slice bread (homemade) into 3/8 in. cubes and place in a bowl. Add seasonings and oil. Toss well to mix. Place on cookie sheet. Bake at 300 until crisp.Cool. Store in a glass jar.

Parsley Croutons
3 tb Butter, unsalted
3 Bread, white, slices
2 tb Parsley, fresh, minced
Salt

Cut bread slices into 1/2-in cubes. Melt butter in a heavy large skillet over medium heat. Add bread cubes. Season with salt. Cook until light brown, stirring frequently, about 5 minutes. Stir in parsley. Drain on paper towels. (Can be prepared 6 hours ahead. Cool completely. Cover tightly.)

Parmesan Croutons
1 Slice Whole Wheat Bread
1 tb Butter Or Margarine
1 tb Grated Parmesan Cheese

Trim crust from bread. Cut bread slice into quarters, making squares. Diagonally cut each square in to halves, making triangles. Arrange bread triangles in a shallow baking dish or pie plate. Micro-cook, uncovered, on 100% power for 1 to 1 1/2 minutes or till the bread is dry. Remove the bread from the microwave oven. In a custard cup micro-cook butter or margarine, uncovered, on 100% power for 40 to 50 seconds or till melted. Drizzle over bread triangles. Sprinkle with grated parmesan cheese.

Spicy Croutons
2 ts Olive oil
3/4 ts Cajun seasoning
1 Garlic clove, minced
2 c (3/4 inch) sourdough bread cubes
1/3 c (1 1/3 oz) parmesan cheese (fresh grated is best)

Combine oil, Cajun seasoning, and minced garlic in a medium microwaveable bowl. Microwave on High for 20 seconds. Add bread cubes; toss gently to coat. Spread bread cubes in a single layer on a baking sheet; bake at 400F for 15 minutes or until golden brown.

Cinnamon Croutons
3 tb Butter; softened
1 tb Brown sugar
1/4 ts Ground cinnamon
4 Slices whole wheat bread

Combine butter, brown sugar, and cinnamon; stir well. Spread butter mixture evenly over one side of bread slices. Place bread, buttered side up, on a baking sheet. Bake at 400 for 8-10 min. or until bread is crisp and topping is bubbly. Cut each slice of bread into 8 small triangles or squares. Yield: 32 croutons.

Bacon-Onion Croutons
5 sl Firm white bread Or 6 slices French bread
2 tb Bacon drippings
2 tb Olive oil or vegetable oil
1/2 ts Onion powder
1 ts Poppy seeds

Cut crusts from 5 slices firm white bread or 6 slices French bread. Dice bread into 1/2-inch cubes. In a large frying pan over medium heat, heat 2 tablespoons bacon drippings with onion powder and poppy seeds. Add bread cubes, stirring well until coated with mixture. Transfer bread cubes to a rimmed baking sheet and spread in a single layer. Bake in a 300° F oven until lightly browned and crisp (25 to 30 minutes). Cool.Makes about two cups.

Garlic Croutons
1 tb Olive oil
2 Garlic cloves, crushed
5 sl French bread, crusts removed Cut into 1/2 inch cubes

In medium skillet, heat oil over medium heat. Add garlic and cook, stirring frequently, for 2 minutes, until golden. Remove and discard garlic. Add bread cubes, tossing to coat with oil, and cook, stirring frequently, for 4 minutes, until golden.

Garlic & Oregano Croutons
2 tb Olive oil
3 Garlic cloves, finely Chopped
2 tb Grated Romano Cheese
1/2 ts Dried oregano, crumbled
1/8 ts Pepper
6 [1/3-inch-thick] slices of French bread baguette

Preheat oven to 350-degrees F.Heat olive oil in heavy small skillet over low heat. Add garlic and saute' until garlic is just golden, about 2 minutes. Drain immediately.(Reserve oil for another use.) Combine garlic with Romano cheese, oregano and pepper in small bowl. Place bread slices on small baking sheet.
Sprinkle garlic mixture evenly over bread. Bake unti cheese melts and croutons are golden brown on edges, approximately 10 minutes.

Red Wine Croutons
1/2 Loaf French bread
5 tb Olive oil
1/4 c Red wine
3 oz Swiss cheese, thinly sliced
1/2 C Grated Parmesan cheese

Cut the bread on the diagonal into four 1-inch thick slices. Heat 3 tablespoons of the oil in a large skillet. Add the bread and saute on both sides until light brown, about 2 minutes. Drizzle the wine and remaining oil over the croutons and top them with the cheese slices. Cover and cook over medium heat until the cheese melts, 2 to 3 minutes.
Ingredient Alternatives
Haven't got the right ingredients on hand just now for cooking or baking? For best results, use the exact measurements, pan sizes or intredients specified in the recipe; however, when in a pinch, you can use the following substitutions.

Keep this handy list of ingredient alternatives in your recipe box . Laminate tape to the inside of the cupboard where you keep most of your baking supplies.



| | |
| --- | --- |
| When You Need | Use |
| Baking Powder - 1 tsp. | 1/2 tsp. cream of tartar + 1/4 tsp. baking soda |
| Buttermilk- 1 cup | 1 tsp. lemon juice or vinegar + enough milk to measure 1 cup |
| Cake Flour - 1 cup | 7/8 cup all-purpose flour |
| Cornstarch - 1 Tbsp. | 2 Tbsp all-purpose flour |
| Cracker crumbs - 3/4 cup | 2 cup bread crumbs |
| Dark corn syrup - 1 cup | 3/4 cup light corn syrup + 1/4 cup molasses or 1 cup light corn syrup |
| Garlic - 1 clove | 1/8 tsp. garlic powder |
| Garlic salt - 1 tsp. | 1/8 tsp. garlic powder + 1 tsp. salt |
| Half-and-half - 1 cup | 1 tbsp. melted butter + enough whole milk to equal 1 cup |
| Honey - 1 cup | 1-1/4 cup liquid |
| Lemon juice - 1 tsp. | 1/4 tsp. cider vinegar |
| Lemon peel - 1 tsp. | 1/2 tsp. lemon extract |
| Light corn syrup - 1 cup | 1 cup sugar + 1/4 cup liquid |
| Molasses- 1 cup | 1 cup honey |
| Onion - 1 small chopped | 1 tsp. onion powder or 1 tsp. dried minced onion |
| Prepared mustard - 1 tbsp. | 1/2 tsp. ground mustard + 2 tsp. vinegar |
| Semi-swt. chocolate - 1 ounce | 3 tbsp. semisweet chocolate chips or 1 ounce unsweetened chocolate + 1 tbsp. sugar |
| Sour Cream - 1 cup | 1 cup plain yogurt |
| Sugar - 1 cup | 1 cup packed brown sugar or 2 cups sifted confectioners sugar |
| Tapioca - 2 tsps | 1 tbsp. all-purpose flour |
| Tomato Juice - 1 cup | 1/2 cup tomato sauce + 1/2 cup water |
| Tomato sauce-2 cups | 3/4 cup tomato paste + 1 cup water |
| Unswtd. chocolate - 1 ounce | 3 tbsps. cocoa + 1 tbsp. shortening or oil |
| Whole milk - 1 cup | 1/2 c. evaporated milk + l/2 cup water |

Fifty-One Uses for Vinegar
1 Kill grass on walks and driveways.
2 Kill weeds. Spray full strength on growth until plants have starved.
3 Increase soil acidity. In hard water: one gallon of tap water for watering rhododendrums, gardenias, or azaleas.
4 Deterants. Spray vinegar around doors, appliances, and along other areas where ants are known.
5 Polish car chrome. Apply full strength.
6 Remove skunk odor from a dog. Rub fur with full strength vinegar; rinse.
7 Keep cats away. Sprinkle vinegar on areas you don't want the cat walking, sleeping, or scratching on.
8 Keep dogs from scratching his ears. Use a clean, soft cloth dipped in diluted vinegar.
9 Keep chickens from pecking each other. Put a little in their drinking water.
10 Tenderize meat. Soak in vinegar over night.
11 Freshen vegetables. Soak wilted vegetables in 2 cups of water and a tablespoon of vinegar.
12 Boil better eggs. Add 2 tablespoons water before boiling eggs. Keeps them from cracking.
13 Soothe a bee or jellyfish sting. Dot the irritation with vinegar and relieve itching.
14 Relieve sunburn. Lightly rub white vinegar; you may have to reapply.
15 Condition hair. Add a tablespoon of vinegar to dissolve sticky residue left by shampoo.
16 Relieve dry and itchy skin. Add 2 tablespoons to bath water.
17 Fight dandruff. After shampooing, rinse with vinegar and 2 cups of warm water.
18 Soothe a sore throat. Put a teaspoon of vinegar in a glass of water. Gargle, then swallow.
19 Treat sinus infections and chest colds. Add 1/4 cup or more vinegar to the vaporizer.
20 Feel good. A teaspoon of apple cider vinegar in a glass of water, with a bit of honey added for flavor, will take the edge off your appetite and give you an overall healthy feeling.
21 Deodorize the kitchen drain. Pour a cup down the drain once a week. Let stand 30 minutes and then flush with cold water.
22 Eliminate onion odor. Rub on your fingers before and after slicing.
23 Clean and disinfect wood cutting boards. Wipe with full strength vinegar.
24 Remove fruit stains from hands. Rub with vinegar.
25 Cut grease and odor on dishes. Add a tablespoon of vinegar to hot soapy water.
26 Clean a teapot. Boil a mixture of water and vinegar in the teapot. Wipe away the grime.
27 Freshen a lunchbox. Soak a piece of bread in vinegar and let it sit in the lunchbox over night.
28 Clean the refrigerator. Wash with a solution of equal parts water and vinegar.
29 Unclog a drain. Pour a handful of baking soda down the drain and add 1/2 cup of vinegar. Rinse with hot water.
30 Clean and deodorize the garbage disposal. Make vinegar ice cubes and feed them down the disposal. After grinding, run cold water through
31 Clean and deodorize jars. Rinse mayonnaise, peanut butter, and mustard jars with vinegar when empty.
32 Clean the dishwasher. Run a cup of vinegar through the whole cycle once a month to reduce soap build up on the inner mechanisms and on glassware.
33 Clean stainless steel. Wipe with a vinegar dampened cloth.
34 Clean china and fine glassware. Add a cup of vinegar to a sink of warm water. Gently dip the glass or china in the solution and let dry.
35 Get stains out of pots. Fill pot with a solution of 3 tablespoons of vinegar to a pint of water. Boil until stain loosens and can be washed away.
36 Clean the microwave. Boil a solution of 1/4 cup of vinegar and 1 cup of water in the microwave. Will loosen splattered on food and deodorize.
37 Dissolve rust from bolts and other metals. Soak in full strength vinegar.
38 Get rid of cooking smells. Let simmer a small pot of vinegar and water solution.
39 Unclog steam iron. Pour equal amounts of vinegar and water into the iron's water chamber. Turn to steam and leave the iron on for 5 minutes in an upright position. Then unplug and allow to cool. Any loose particles should come out
when you empty the water.
40 Clean a scorched iron plate. Heat equal parts vinegar and salt in a small pan. Rub solution on the cooled iron surface to remove dark or burned stains.
41 Get rid of lint in clothes. Add 1/2 cup of vinegar to the rinse cycle.
42 Keep colors from running. Immerse clothes in full strength vinegar before washing.
43 Freshen up the washing machine. Periodically, pour a cup of vinegar in the machine and let in run through a regular cycle (no clothes added). Will dissolve soap residue.
44 Brighten fabric colors. Add a 1/2 cup vinegar to the rinse cycle.
45 Take grease off suede. Dip a toothbrush in vinegar and gently brush over grease spot.
46 Remove tough stains. Gently rub on fruit, jam, mustard, coffee, tea. Then wash as usual.
47 Get smoke smell out of clothes. Add a cup of vinegar to a bath tub of hot water. Hang clothes above the steam.
48 Remove decals. Brush with a couple coats of vinegar. Allow to soak in. Wash off.
49 Clean eyeglasses. Wipe each lens with a drop of vinegar.
50 Freshen cut flowers. Add 2 tablespoons vinegar and 1 teaspoon sugar for each quart of water.
51 For pet accidents spray vinegar on the area to neutralize the odor and it will keep the animal from smelling the area and wanting to go back to that area later to use it again.
Quick Soup Tips

Give canned broth extra flavor by simmering reserved chicken or meat bones in the broth for 15 minutes; strain the liquid and use for soup.

Check out salad bars for ready-to-use ingredients, such as pre-cut vegetables and cooked shrimp, chicken and meat.

Add leftover cooked pasta, meat and vegetables for instant substance. Most cooked vegetables can also be pureed, then stirred in to thicken soups.

Use frozen vegetables, such as peas, spinach or corn, to cut prep time. Add them to assorted soups or puree them with broth, cream and sautéed onion, then simmer to make a smooth soup.

Ten Pasta Tips

1. Start with good imported dried pasta. Some excellent brands are De Cecco, Delverde, Latini and Rustichella d'Abruzzo.

2. Make sure you use ample water--6 quarts for up to 1 pound of pasta. Cover the pot so the water comes to a boil quickly.

3. Salt the water just before adding pasta; use about 3 1/2 tablespoons of kosher salt for 6 quarts of water. Water that tastes slightly salty will enhance the flavor of the pasta.

4. To prevent the pasta from sticking together, stir it frequently during cooking. Never add oil to the water.

5. Use spring-loaded tongs for stirring pasta in boiling water and in sauces, as well as for serving.

6. Reserve some of the cooking water before you drain the pasta. If a sauce is too thick, a little pasta water will lighten it; if a sauce is too thin, add pasta water and then reduce it. The starch will thicken the sauce.

7. Never rinse pasta. The starch that clings to the strands is important to the taste and texture.

8. If you are adding pasta to a sauce, undercook it by a minute or two so it can simmer in the sauce and absorb some of its flavor.

9. Serve pasta the moment it's done--it never gets better. To keep it steaming, heat your serving bowls; thick china will hold the heat best.

10. Always use top-quality ingredients. For canned tomato products, organic Muir Glen brand is one of the best.
Tomato Sauce & Ten Variations

Marinara Sauce
1 tablespoon olive oil
1 small onion -- chopped
1 clove garlic -- minced
1 (28oz) can plum tomatoes in juice
2 tablespoons tomato paste
1/2 teaspoon salt
2 tablespoons chopped fresh basil or parsley -- optional

1. In 3-qt. saucepan, heat oil over med. heat. Add onion and garlic and cook until tender.

2. Stir in tomatoes with their liquid, tomato paste, salt and basil; heat to boiling, stirring tobreak up tomatoes. Reduce heat to low; partially cover pan and simmer 20 min., stirringoccasionally. Serve over cooked pasta or use in your favorite recipe. Makes about 3-1/2 cups

VARIATIONS- With the exception of Neapolitan-Style Pasta and Beans, all recipes beloware for 1 lb cooked pasta, enough to make 4 generous main-dish servings

1. Eggplant Sauce

Preheat broiler. Slice 1 small eggplant (about 1 lb) into 1/2" slices, lengthwise. Lightly spraywith olive oil nonstick cooking spray and broil on each side until tender and browned. Cutinto 1" pieces. Toss cooked pasta with sauce, add eggplant and toss lightly. Top with choppedfresh parsley and pass Parmesan at the table.

2. Tuna Sauce

During the last 10 min. of simmering, add 1 (6oz) can tuna packed in water, drained, to thesauce along with 2 tbl. capers, drained, and 2 anchovies, chopped.

3. Tomato-Ricotta Sauce

Toss the cooked pasta with the sauce; add 1 cup part-skimmed milk ricotta and toss again.Top with 1/2 cup coarsely choped fresh basil .

4. Arrabbiata Sauce

Increase to 3-4 cloves garlic and omit the onion; add large pinch crushed red pepper andcook according to basic recipe. Toss with pasta and top with chopped fresh parsley.

5. Tomato-Mushroom Sauce

Increase to 2 tbl. olive oil and 2 cloves garlic. Slice 1/2 lb. (or more) fresh white, portobello,or other mushrooms and saute them with the other ingred.; add 1/2 tsp. chopped freshrosemary. Proceed with recipe.

6. Neapolitan-Style Pasta and Beans

Increase to 1 tbl. plus 1 tsp. olive oil and 3 cloves garlic; add 1/2 tsp crushed red pepper, 1/2tsp dried oregano, and 1 celery stalk, chopped, to the oil. Proceed with recipe, adding 1(15-19 oz) can drained cannelini or Great Northern beans, along with the tomatoes.

7. Streamlined Vodka Sauce

Increase to 2 cloves garlic and omit onion; add 1/2 tsp. crushed red pepper. Proceed withrecipe. When the sauce has simmered for 15 min., add 2 tbl. vodka, 1/2 cup low fat sourcream, and 1/2 cup chopped fresh parsley leaves. Simmer for 5 min., then toss with pasta.

8. Puttanesca Sauce

Increase to 2 cloves garlic. To the simmering sauce, add 1/2 cup pitted and roughlychopped ripe olives, 3 anchovies, each cut in 1" pieces, 4 heaping tbl. capers, drained, and1/2 tsp. crushed red pepper.

9. Amatriciana Sauce

Reduce to 2 tsp. olive oil. Carefully trim and dice 1/4 lb pancetta or lean slab bacon andsaute in 1 tsp olive oil in small skillet until crisp and lightly browned. Remove with slottedspoon and drain on paper towels. Add the pancetta and 1/2 tsp crushed red pepper with thegarlic and onion. Pass Parmesan at the table.

10. Roasted Pepper Sauce

Roast and peel 4 large red and/or green peppers. Cut into strips about 1/2" wide, pat themdry with paper towels, and add to sauce. Top with 1/4 cup chopped fresh parsley.
Flavored Vinegar
Combine vinegar and a handful of garden herbs, and you'll have a fresh tasting seasoning you can use all year long. Just pour hot vinegar over herbs in a jar, and let stand two weeks.

You can use any fresh herb or combination of herbs. We tried some blends of two or more in our kitchens to take the guesswork out of teaming flavors. If you choose to come up with your own combinations, keep in mind that strong herbs such as basil, sage, and rosemary need to be mixed with milder flavored ones.

If you're blessed with an abundance of fresh herbs, mix up several batches of flavored vinegar to give as gifts. Be sure to place a fresh sprig of an appropriate herb in the bottle and attach some ideas or recipes for using the vinegar.

Splash on the Herb Vinegar

When it comes to using flavored vinegar, stir them into some less obvious recipes besides those for salad dressings and marinades. For example, you'll find Garlic-Basil Vinegar adds a fabulous taste to fresh, hot green beans. Try Tarragon-Dill Vinegar in place of lemon or lime juice in a seviche marinade or to season cold, smoked salmon. If you enjoy the tangy lemon flavor of chicken piccata, add some Spicy Oregano-Lemon Vinegar to the thin slices of sautéed meat or sprinkle it over hot, buttered broccoli. Just a hint of mint is what you will detect when you mix Lemon-Mint Vinegar with vegetable oil and toss it with a fresh fruit salad. Or, add Five-Herb Vinegar to a vegetable soup or stew.
Bits & Pieces
Prevent soap scum from accumulating on shower doors by applying a light coat of lemon oil. The oil will also keep doors shiny and, bathroom smelling fresher.

Easy venetian-blind cleaning: Rub a sheet of fabric softener over the slats-it repels the dust.

Borax removes stains on toilet bowls.

Lemons remove greasy fingerprints on windows.

Toothpaste cleans silver.

Vegetable-based liquid soap, such as castile soap (health food stores may have a larger selection), diluted in water, makes an all-purpose cleaner.

Don't toss out potato peelings. Let them dry out and then burn them in your fireplace. This keeps the flue and chimney cleaner.

Store cottage cheese upside down, it will keep longer.
Baking Soda
Polishing Paste: In a jar, mix equal parts of baking soda and warm water. Use the paste to clean tarnished silverware, bathtubs, stainless-steel sinks, and toilets. (Do not use soda on aluminum surfaces because the metal will react and turn black). To store, cover with plastic wrap.
Liquid Cleaner: In a squirt bottle or plastic container with a tight lid, mix 2 tablespoons of baking soda with 1 pint of warm water. Use this solution to mop vinyl floors, clean compact disks, or wash windows.

Sponging: Sprinkle baking soda onto a damp sponge. Wipe scuffs, stains, or crayon marks from painted walls, laminated countertops, tile surfaces, and appliances, such as the microwave oven, stove top, and refrigerator. Dry with a clean cloth.

Carpet Deodorizer: Put baking soda into a sprinkle-top container. To test colorfastness, sprinkle a small amount directly onto carpet or upholstery in an out-of-sight spot. Let stand for 15 minutes before vacuuming or brushing off. Once you know the fabric is colorfast, shake soda onto the affected areas.

Air Freshener: After you've cleaned, use baking soda as a natural deodorizer. Leave an open box in your refrigerator, clothes hamper, or closet. Change it every few months for maximum benefit.

A final note: Do not mix baking soda in cleaning solutions with acids, such as vinegar or lemon juice, because they will neutralize the soda and diminish its cleaning ability.
Uses for Olive Oil
* Shave: If you run out of shaving cream, slather on olive oil.
* Slow a dog from shedding: Pour one tbsp. Olive Oil on your dog's food while the dog is shedding.

* Clean Pearls: Rub a dab of Olive Oil over pearls, cleaning each pearl individually. Wipe dry with a chamois cloth.

* Relieve a Cough: Mix three to four tbsp. lemon juice, one cup honey, and one-half cup Olive Oil. Heat for five minutes, then stir vigorously for two minutes. Take one tsp. every two hours.

* Soothe Frostbite: Warm some Olive Oil and gently dab on frostbitten skin.

* Relieve a Scaled Throat: Take two tsp. Olive Oil to coat and soothe the throat.

* Rejuvenate Dry Skin: Lubricate with Olive Oil.

* Condition Your Hair: Warm up the Olive Oil, massage it into your hair and scalp, wrap your head in a towel, and sit under a dryer. Later, shampoo as usual.

* Relieve Jellyfish or Man-of-War stings: Apply Olive Oil for immediate relief, then seek medical attention.

* Soothe an Earache: Warm and insert a few drops of Olive Oil into the affected ear, plug with cotton, and apply a hot water bottle.

* Relieve bursitis: Heat Olive Oil and massage into the shoulder or upper arm daily.

* Rejuvenate a Palm or Fern Plant: Add two tbsps. Olive Oil at the root of the plant once a month.

* Relieve Constipation: Take one to three tbsp. Olive Oil as a mild laxative.
Odds & Ends
1- Refrigerate candles for several hours before lighting them- for fewer drips.
2-Stack large dinner plates at the star of the buffet table and silverware and napkins at the end. This way hands are freer to fill the plates and aren't loaded down until the last moments.

3-Fresh herbs loose their distinctive flavor when cooked a long time. Add some extra just before serving.

4-Adding olive oil to pizza dough creates a crisp with tender interior. Swab the top of the dough before adding toppings to keep dough from drying out.
Omelet Tips
*Always use the same proprotions: 2 large eggs to 2 tbsp. of water. Water produces a lighter, fluffier omelet than milk does; it also makes the eggs more fluid and speeds up cooking.
*Whisk eggs and water with your choise of seasonings (salt and pepper, Tabasco or Worchestershire sauce, curry powder, even soy sauce if your're filling an omelet with lefover chinese food).

*Use a nonstick 10-inch skillet, nothing smaller; the eggs will cook faster and the omelet will look larger.

*Preheat the pan over medium-high heat, then add 1 tbsp. margarine or butter or 1 tsp of olive oil or vegetable oil. The pan should be so hot that the butter or margarine melts immediately.

*The instant the egg mixture hits the skillet (and begins to set at edges), use an inverted pancake turner to carefully push cooked portion at edges toward center of pan, constantly tilting pan so raw egg fills any spaces.

*As soon as the egg stops flowing, spoon filling onto half of the omelet (don't worry if egg mixture still looks moist, it continures cooking after folding.)

*With pancke turner, fold omelet in half, and place upside-down on plate.

*Serve with a side of hash browns or a green salad (yes, even for breakfast)
Marinating Times
Delicate seafood (such as flounder or scallops): 15 minutes
Stronger seafood (such as tuna, shrimp, salmon): 30 minutes
Skinless, boneless chicken breasts or turkey cutlets: Up to 3 hours
Skin-on chicken parts: 3 to 24 hours
Whole chickens or turkey breast: 4 to 24 hours
Beef steaks, pork or lamb chops: 3 to 24 hours
Beef or pork roast, boneless leg of lamb: 3 to 24 hours
Marinating tip: Refrigerate all foods that are marinating longer than 15 minutes. Marinate in shallow glass dishes or heavy-duty resealable plastic bags. Set aside extra marinade at the beginning of the recipe, or boil used marinade for at least one minute before using as a sauce or for basting.
Delicious Scents
The scent in your home makes an important first impression. It's wonderful to be greeted by the smell of dinner cooking, but if all the food has been prepared ahead, you can plan the scent that will greet your guests.
1- In the winter, keep a small pan of apple juice with cloves and cinnamon simmering on the back burner.

2-Place a bouquet of fresh herbs near the front door. Try mint in the summer, for its refreshing scent, and rosemary in winter, for the aroma of pine.

3- Put the potpurri in small dishes and place then all around the house. Put some in a metal container on the top of the radiator too.

4- Toss orange and lemon pells, cloves, cinnamon sticks, pine boughs, and cones into the fire.

5- Place small bouquets of fragant flowers throughout the party rooms. try roses, jasmine, lilacs, wisteria, hyacinths,and gardenias.
Refrigerator Storage
EGGS
Eggs, fresh in shell
3 weeks
Eggs, in shell, hard-cooked
1 week
MAYONNAISE
Mayonnaise, commercial, opened
2 months
RAW HAMBURGER, GROUND and STEW MEAT
Hamburger & stew meats
1 to 2 days
Ground turkey, veal, pork, lamb & mixtures of them
1 to 2 days
HAM
Ham, canned, labeled "Keep
Refrigerated", opened
3 to 5 days
Ham, fully cooked, whole
7 days
Ham, fully cooked, half
3 to 5 days
Ham, fully cooked, slices
3 to 4 days
HOT DOGS and LUNCH MEATS
Hot dogs, opened package
1 week
Lunch meats, opened package
3 to 5 days
BACON and SAUSAGE
Bacon
7 days
Sausage, raw from pork, beef, chicken or turkey
1 to 2 days
Smoked breakfast links, patties
7 days
FRESH MEAT (BEEF, VEAL, LAMB and PORK)
Steaks
3 to 5 days
Chops
3 to 5 days
Roasts
3 to 5 days
Variety meats (tongue, kidneys, liver, heart, chitterlings)
1 to 2 days
MEAT LEFTOVERS
Cooked meat and meat dishes
3 to 4 days
Gravy and meat broth
1 to 2 days
FRESH POULTRY
Chicken or turkey, whole
1 to 2 days
Chicken or turkey, parts
1 to 2 days
Giblets
1 to 2 days
COOKED POULTRY,LEFTOVER
Fried chicken
3 to 4 days
Cooked poultry dishes
3 to 4 days
Pieces, plain
3 to 4 days
Pieces covered with broth, gravy
1 to 2 days
Chicken nuggets, patties
1 to 2 days
Microwave Magic
Microwaving food has become a way of life. The microwave is one of the best inventions since the refrigerator. Microwaving can freshen foods, heat foods, cook foods, defrost foods, and shorten food preparation steps. Ifyour microwave is under-utilized, here are some tips to inspire you to more uses.

To soften dry fruit or to plump raisins sprinkle with 1-2 teaspoons of water, cover tighly and heat on HIGH (10%) power for 30 seconds to 1 minute.

Refresh cereals, stale crackers, chips, pretzels, popcorn by heating on HIGH (100%) power for 30 seconds to 1 minute, depending on the quantity. Let stand 1-3 minutes until crisp.

Soften frozen ice cream, sherbert, frozen yogurt to make serving easier by using MEDIUM (50%) power for 15-30 seconds for 1 pint; 45-60 seconds for 1/2 gallon.

Soften cream cheese, stick butter, or margarine on LOW (10%) power. A 3 ounce package of cream cheese or 1/4 pound of margarine will be spreadable in 1 minute to 1 minute, 30 seconds.

Melt butter or chocolate on MEDIUM (50%) power in about 2 minutes.

Soften hard brown sugar by placing in a plastic bag with a slice of fresh bread or an apple wedge, close tightly and heat on LOW (10%) power for 30-60 seconds until lumps soften.

Clarify honey that has crystallized by heating on HIGH (100%) power 30 seconds or until liquid. Stir every 30 seconds.

To make croutons from bread cubes, place 2 cups of bread cubes in a microwavable shallow dish. You can season them if you wish. Microwave on HIGH (100%) power for 3-4 minutes.

These tips were tested in a 700-watt oven. Many of the newer microwaves re 900-1000 watts, so you may have to adjust accordingly.
Thickeners
Flour (all-purpose) may be used to thicken gravies, sauces, and puddings. It gives sauces an opaque appearance.

Cornstarch is used to thicken sauces and puddings when a translucent product is desired. Its thickening power is about twice that of flour.

Tapioca may be used to thicken pie fillings and puddings. I have also seen it used in many crockpot recipes as a thickener.

Eggs may be used to thicken mixtures and to add richness.

Sweeteners

Besides adding flavor, sweeteners affect the tenderness of baked goods and the consistency of puddings and sauces.

Granulated sugar is a basic sweetener made from sugar cane or sugar beets.

Powdered sugar or confectioner's sugar is granulated sugar crushed and screened till grains are tiny. Starch is then added to keep lumping to a minimum. It's designed for use in uncooked frostings and to dust over baked products.

Brown sugar is a less refined form of granulated sugar. It derives a special flavor and moistness from the molasses that clings to the granules. Dark brown sugar has a stronger flavor than light brown sugar. A granulated form is available, but it can't be substituted for regular brown sugar because its moisture content is lower.

Honey is made by bees from the nectar of flowers. It is sweeter than sugar, and adds a characteristic flavor.

Syrups include corn, cane, sorghum, maple, and maple-flavored syrups, and molasses. They are used as toppings as well as recipe ingredients.

Artificial sweeteners sweeten food without the use of natural sugars. Todays new artificial sweeteners can be used in some baked goods. They are widely used to sweeten beverages and breakfast cereals.
Shopping List
One of the best times to make out your shopping list is when you plan menus. By doing so, you will have the ingredients you need to prepare recipes, and you also can check your cupboards for ingredients that you already have. Use your newspaper's food ads to help you make out your shopping list. Not only can the ads spark ideas for menus, but you may be able to plan several meals around the weekly "good buys."

Divide your shopping list so that you group like items, perhaps even listing them in the order in which they appear in yor favorite grocery store. Besides the food items and the specified amounts needed, list any special advertised prices and the brands of these specials. Also, if you have coupons for any of the foods on your list, be sure to note this information, too. However, when you get to the store, compare prices to see if the "special" or the coupon brand is really the best buy.

Perhaps you're the type of grocery shopper who lists only food items that you know you need and then buys a variety of foods around which you plan the daily meals. This method has its advantages and disadvantages. One advantage is that you can compare food costs at the store and plan meals around the best buys that you see. Also, you might see something that may create a menu idea. A disadvantage is that you may find an essential recipe ingredient missing as you start to prepare the dish, necessitating another trip to the store.
Shopping Tips
Choose a time of the week when the store isn't crowded, yet the shelves are fully stocked. It's best not to shop when you're hungry or you may come home with some unnecessary food that you just couldn't pass up.

Take your time at the store and be a label reader. Besides the nutrition information, you should consider the grade and quality of the canned goods you buy, keeping in mind their intended use. Compare the store and generic (no-name) brands of canned or packaged food with national brands; if they meet your quality needs, you can save money by using them.
Preparing Food For Storage
Keep all utensils and counters clean. And make sure that cooked meat or poultry doesn't touch equipment used for raw meat.

Cooked foods: Cover and chill or freeze cooked foods and leftovers promptly. For freezing, use moisture-vaporproof materials such as freezer paper or heavy foil, freezer bags or use freezer containers.

Fresh fruits and vegetables: Store these in the refrigerator crisper. Keep items such as potatoes and dry onions in a cool, well ventilated place.

Meat, poultry, and fish: Chill meat and poultry as purchased in clear packaging; wrap tightly in moisture-vaporproof material. (Prepackaged meat and poultry can be frozen for one to two weeks without rewrapping.) Tightly wrap fresh fish in moisture-vaporproof material before freezing or refrigerating.

Eggs: Keep eggs in the covered egg carton in the refrigerator. You can chill leftover separated eggs in tightly covered containers (cover yolks with cold water). To freeze eggs, break into a bowl, stir to combine, and add 1 1/2 teaspoons sugar or corn syrup or 1/8 teaspoon salt per 1/4 cup whole eggs (two whole) or 1/4 cup yolks (four yolks). Egg whites require no additions. Use freezer containers. Thaw in the refrigerator; use within 24 hours. Allow for any added sugar, corn syrup, or salt when using in recipes.

Dairy products: Store cheese, milk, and butter tightly covered in the refrigerator. Chill strong-flavored cheese in a tightly covered glass container.
How to Use a Cleaver
Watching a skilled Oriental cook use a cleaver is fascinating. While it will take some practice, you too, can learn the smooth, rhythmic cleaver motion used to slice, chop, bias-slice, and roll cut.

Grasp cleaver blade between thumb and index finger and wrap remaining three fingers around handle, hold food with fingertips curled under and knuckles against blade.

To bias-slice, make angle cuts at regular intervals. Roll-cut by making an angle cut and then giving the food a quarter-to-half-turn before angle cutting again. To chop food, first slice and then move the cleaver in a seesaw motion till the food is chopped.

Slice Meat the Easy Way: Once you learn to slice meat thinly, you're well on your way to becoming a skilled Oriental cook. The trick to mastering this technique is to partially freeze the meat (or partially thaw frozen meat) and then thinly slice it across the grain. Allow 45 to 60 minutes to partially freeze a 1" thick piece of meat.

Keep Your Cleaver Sharp: Nothing will dampen your enthusiasm for Oriental cooking faster than trying to use a dull cleaver or knife. The Oriental technique of thinly slicing meat and vegetables demands a sharp blade. So, make it a habit to sharpen your cleaver and knives before each use.

For best results, sharpen cleaver and knives with a hand-held sharpening steel or stone. With the steel or stone in one hand, hold the cleaver or knife in the other hand at a 20 degree angle to the sharpener. Draw the blade edged over the sharpener, using a motion that goes across and down at the same time. Turn the blade over, reverse directions, and sharpen the other side the same number of times.
How to Measure
To measure liquids, use a standard glass or clear plastic measuring cup. Place it on a level surface and bend down so your eye is level with the marking you wish to read. Fill the cup to the marking. Don't lift the cup off the counter to your eye, since your hand is not as steady or as level as a counter top.

To measure solid shortening, pack it into a dry measure using a spatula. Run the spatula through the shortening in the cup to make sure there are no air pockets remaining. The easiest way to measure butter or margarine is to use a quarter-pound stick for 1/2 cup, half of a stick for 1/4 cup, or an eighth of a stick for 1 tablespoon.

To measure dry ingredients, use a dry measure with exactly the capacity you wish to measure. Pile the ingredients lightly into the cup with a spoon, then level off with a metal spatula. Never pack dry ingredients except brown sugar, which must be packed into the cup so that it holds the shape of the measure when turned out.

To measure dried herbs, lightly fill a measuring spoon to the top -- it's not necessary to level with a spatula -- keeping the level as close to the top as possible. Then empty the spoon into your hand and crush the herb with your other hand, or use a mortar and pestle. This breaks the leaves to better release their flavor.

Is Sifting Necessary? In years past, it was essential to sift all-purpose flour to lighten it for accurate measurement and to remove any lumps. But today's flour is no longer lumpy and compact. Stirring it before measuring is sufficient.

To measure flour, stir it in the canister to lighten it. Then gently spoon it into a dry measure, and level off the top with a metal spatula. Two products that should be sifted are cake flour, which is very soft and tends to pack down, and powdered sugar.

What's a Dash? Recipes often call for a dash of an ingredient. It's a measure of less than 1/8 teaspoon (the smallest amount you can accurately measure using standard measuring spoons). When a dash is used, it is for seasoning, and the actual amount is up to you. However, as a guide, consider a dash to be about 1/16 of a teaspoon.
Fats & Oils
Fats and oils differ in consistency and function. Fats are solid at room temperature, while oils are liquid. Both make baked products tender, add flavor, and can be used for frying.

Hydrogenated shortenings (referred to in recipes as shortening) are composed of vegetable or animal fat or a combination of the two. They are processed to give the desired flavor, consistency, storage quality, and functional characteristics. This makes them solid at room temperature and ideal for baking, but less suitable for frying.

Lard is rendered pork fat. It is good for pastry and biscuits.

Butter is made from milk fat. Since it is 80% fat and 20% moisture and solids, it has different characteristics from other fats. Butter lends flavor to baked goods as well as some shallow-fried foods. However, butter is not suitable for deep-fat frying.

Margarine, like butter, is 80% fat. It is made from vegetable oil to simulate the characteristics of butter.

Oils are fats that are liquid at room temperature. They are a good choice for frying, but should not be inter-changed with solid fats for baking purposes, since they cannot be creamed to hold air. However, certain recipes for baked goods are designed specifically for oil.
Budget Thoughts
If you're watching your food budget, you can cut down on the cost of groceries without cutting out good nutrition. Become a comparison shopper. For example, compare canned fruits and vegetables with the fresh and frozen items to see which is the most economical in terms of cost per serving. You may find that canned items cost less.

And when considering cost per serving or per unit, compare foods in various-size packages. If buying in quantity, consider storage space -- shelf, freezer, and refrigerator. It's not a bargarin if part of the item is discarded. So, make sure that leftovers are planned into other meals.

Cost per serving is especially important with a high-ticket item such as meat. The cheapest price per pound is not always the best meat buy, because you may get fewer servings due to more fat and bone, depending on the cut. Besides figuring cost per serving to cut down on your meat costs, you might plan smaller portions. Remember, two to three ounces of cooked meat is a nutritionally adequate serving. To make a serving of meat seem like more, prepare it in casseroles and stews. Also, vary the diet by including meatless main dishes in your menus.

Stick to a shopping list and avoid impulse purchases. However, keep your eyes open for useful unadvertised specials. Plan to buy fruits and vegetables in season and items sold at lower prices during peak periods of the normal production cycle.
Freezing Food
Although lots of foods freeze magnificently, some things are better left unfrozen:

*Salad greens like lettuce and cabbage have a high water content, and the formation of ice crystals will tear their tender flesh, leaving them mushy when thawed. For the same reason, radishes, green onions, and celery are not good candidates for the freezer.

* Dairy products, including milk and cream, can be frozen but will seperate when thawed. Don't freeze custard or meringue fillings...they'll separate as well. Thinking of freezing that leftover heavy-whipping cream? You can, but it won't necessarily whip when defrosted.

* Canned hams don't freeze well...they'll be watery and soft when thawed.

* Fried foods may become rancid, so don't freeze those leftover fritters.

* The crumb-and-cheese topping on your favorite casserole will get soft in the freezer..instead, add the topping after the casserole has defrosted.

* Don't freeze cottage cheese, sour cream, cooked eggs, yogurt, or mayonnaise....the texture will suffer as a result.

* Sauces that are heavy in fat may seperate, and those made of milk and cheese could curdle.

* Never freeze home-stuffed whole poultry still on the carcass. It may become contaminated because of slow freezing or thawing.
Dehydrator Information
Remember that MOVEMENT OF WARM AIR is the principle of the dehydrator. Conditons at all times should encourage the movement of air. Food and herbs should be arranged with open spaces between pieces to expedite drying. After the original wilting or shrinking, materials can be consolidated to make more rooms. Loosely arranged material is the rule of thumb.

TEMPERATURE CONTROL requires the use of a thermometer to help the operator become familiar with management of various materials to be dried. Temperatures should range between 95F and 105F, but not more than 110F. The warmer temperatures require closer supervision so that drying may be stopped at the ideal point. Temperature is controlled first by proper regulation of the heating unit, and second, by....

VENTILATION. The top cover of you dehydrator is more that it may seem. It provides both work surface and ventilation control, vital to proper dehydrations. Top must be open to allow for removal of moisture from the drying foods, and to help control the temperature. Amount of opening will vary, but usually about two inches is adequate. The dryer top is designed to be a functional work sruface, for preparation and packaging of dried materials.

TRAY CARE is simple and easy. Wiping with a damp cloth is often all that is needed. When necessary, trays can be washed and brushed, towel dried and replaced in the dehydrator to finish the drying cycle. DON'T OVERLOAD YOUR TRAYS. They'll hold a lot, but too much weight will cause strain on the trays. Reasonable care in handling will assure a long life for the trays, and unit.

LOAD LIMITS. If operation instructions have been followed, the dehydrator should work at full capacity. However, if for instance, all trays are filled with moist fruit, the drying may seem slow at first, but temperature checking and TRAY ROTATION will assure that dehydration proceeds successfully. Tray rotation simply means to KEEP THE FOOD NEAREST COMPLETION ON THE BOTTOM, so that moisture from other trays won't be transferred to the nearly dry material. Remembering that heat and the moisture with it, rises. TURNING THE TRAYS a quarter of a turn each time you check the contents of your dryer, will also help ensure even drying.

DRYING VERY JUICY FOODS (Fruit Leathers) is easy with the help of plastic wrap like Saran Wrap, or Handi-Wrap. Parchment paper can be used for 'baking' Granola and breakfast cookies. If you need to, only cover half of the drying surface on each tray so that as you stack the trays, you can alternate. (right half of bottom tray, left half of next one, etc)

STRONG SMELLING FOODS such as fish, should be dried seperately, but may be place directly on the tray. Wash trays after such use to be sure that any odor or residue will not affect the flavor of whatever is dried next.

CAREFUL STORAGE is vital for keeping foods at peak quality. Correct storage must eliminate MOISTURE, AIR, AND LIGHT, and at the same time remain convenient. For this purpose, fairly heavy plastic bags are both functional and reuseable. Store small quantities of everything, an amount suitable for your own family's needs. This not only makes it simpler for you to use your stored food, but also prevents contamination of large amounts of food should a smallquantity, for any reason, begin to spoil. This is REAL food, no added colors, no chemical preservatives, and can be mighty tempting to a bug. Careful storage will prevent possible insect infestation. Glass container are excellent too, but they do require more shelf room. Careful consideration must be taken to seal jars securely, so that no air or moisture can enter. With all the stored foods, and ESPECIALLY herbs, DARKNESS IS VITAL.

LABEL EVERYTHING. Labeling is part of packaging. It is quite disconcerting to pick up a lovely package of herb tea, and wonder just what herb it is! (When drying several kinds at once, this can happen within MINUTES of bagging it). In the herb kingdom, there are many look alikes and even smell alikes. The correct NAME AND DATE should be apparent at a glance.

Dehydrator Odd's N End's

NEVER use waxed paper in your dehydrator. Some users have found out the hard way that even at the suggested low heat, the wax melts into whatever you're drying.

LABEL fruit leathers as you put them on the trays. Just slip a scrap of paper under the edge of the plastic wrap or leather tray. Leathers can look so much alike - don't lose the recipe for a really terrific one. DIP white meated apples into pineapple juice to keep them white as they dry (diluted fresh lemon juice works as well).

SLICED TOMATOES also may be placed directly on screens and dry beautifully. Slice with the stem (vertically) about 1/4 inch thick. They won't drip through screens and just peel off when dry. Thin ones make great 'chips'.

ONIONS sliced with the stem rather than across it aren't as prone to yellow when they dry, and will dry into
beautiful crescent shapes.

NO BLENDER? Mash desired fruit for leather. FRUIT LEATHERS can be made from canned, frozen, or soakeddried fruits as well as fresh. GREEN GRAPES, CRANBERRIES dry in 1/4 of the time and have nicer color and flavor, if sliced in half instead of drying whole. PARSNIPS when sliced thin are crisp and delicious alone or with dip, try them to believe them. MOST dried fruits are used 'as is', for delicious quick enery nibbling. But soaking them adds a new dimension to their versatility. SOAK most fruits overnight for good consistency. Use plain water, it quickly becomes sweet juice. Refrigerate what's left as it ferments quickly at room temperature. USE liquid from soaked dried fruits for refreshing drinks, or as all or part of the liquid for puddings or shakes. DRIED BANANAS are deliciously creamy when reconstituted in rich milk. Add a little vanilla and whiz in your blender for banana cream pudding. PLAIN soaked dried bananas will make any breakfast eggnog or milkshake rich and creamy. If the bananas are very thin chips, they may not even require pre-soaking. Try making your shake with juice, as well as the traditional milk. SWEETEN your tangy fruit combinations with bananas, pears or dates. COTTAGE CHEESE can also be dried with excellent results. A blender can give it the creamy texture, or you may push through a sieve.

Dried Mushrooms

Mushrooms are grown in houses, cellars, or caves and are available year round. Most desirable are young, small to medium size mushrooms. Caps (the wide portion on top) should either be closed or moderately open with pink or light-tan gills (rows of paper-thin tissue underneath the cap). The cap should be white, creamy, or light brown. Avoid overripe, wide open caps, and dark gills. Whole: Wash and blot dry mushrooms. Small ones can be dried whole, including stem. Arrrange in single layer on tray. Dry 5 to 7 hours, until spongy and leathery. Dried mushrooms may be added directly to stews, soups, vegetables, and sauces. They will reconstitute in cooking. To Reconstitute: Pour 1/4 cup hot water over 1/4 cup dried mushrooms in narrow, high walled container. Soak 20 to 30 minutes or longer, until soft, adding more water if needed. Yield: About 1/3 cup mushrooms. Cook by usual methods. Slices: Cut clean, dry mushrooms in 1/4 inch thick slices. Place on trays. Dry about 3 or 4 hours. To check dryness and reconstitute, use same procedure as for whole mushrooms.

My Beef Jerky


Lean piece of beef*
MARINADE
1/2 C Soya sauce
1/4 C Worchestershire sauce
1/2 C Water
1/4 C Brown sugar
1/2 Ts Black pepper
1/4 Ts Red pepper flakes
1/2 Ts Salt
4 - 5 dashes hot pepper sauce

*I used a steak I had in the freezer. *I used 'Cajun Sunshine' pepper sauce which I picked up in Safeway a while back. While meat is still partially frozen, slice in thin slices. Mix all ingredients of marinade together and marinate meat for at least one hour. Drain and rinse meat off. Lay strips on dehydrator and dry according to manufacturers directions. Origin: Sharon Stevens.
Helpful Hints
Salt, pepper or flour? Put flour in a large salt shaker and keep it in the freezer. When you need to flour a pan or make homemade gravy give it a shake. It helps prevent lumpy gravy and messy counters.

Lettuce loves fat: Fat can be removed from hot soup by floating a large lettuce leaf on the surface. Remove and add more leaves if necessary.

Onion breath? To reduce the strong taste of onions in a salad, dice them and put in refrigerator overnight.

Spice secret: Keep paprika in the refrigerator to assure freshness.

Garlic piercing: When cooking with garlic cloves, pierce each one with a toothpick. This makes them easy to retrieve especially in a sauce.

Fresh nuts: Keep nuts in airtight containers in the refrigerator. They'll stay fresher longer.

Tuna pumpkin casserole?! Large tuna fish cans can be used to bake small pumpkin breads for gifts. Great size, great shape.

Has the family outgrown baby spoons? Use them for jellies, jams and other condiments.

Picture perfect kid's gift: Looking for a unique gift for kids? Give them a small photo album with family pictures.

Hard butter? Place it in the microwave. A stick of butter will soften when microwaved at 20% power for one minute.

Stale chips? Try refreshing chips and crackers by putting them on a plate and microwaving them for 30 to 45 seconds. Let stand one minute to crisp.

Strawberry aspirin? Next time you have a headache try eating some strawberries. They contain natural salicylates, an ingredient that's found in aspirin.

Spicier pizza sauce: add some spice to your homemade pizza sauce by adding medium or hot salsa to it. Easy and tasty.

Diaper first aid: Wet a disposable diaper. Place it in the freezer. It makes a great cold pack especially for your neck. For a warm compress, wet and place in microwave for 1 minute.

Cobweb catcher: Put an old stocking over a broom. Use it to reach those pesky spiderwebs. Webs cling to the stocking and won't let go.

Fragrant towels: Place a spiced tea bag in a dish towel drawer. It adds a good smell.

More light from your bulb: Keep light bulbs free of dust. They'll shine brighter.

Better than counting sheep: Can't sleep? Try some honey and warm milk or chamomile tea before bedtime.

Penny saver: Keep your dryer lint catcher clean. Your piggy bank will thank you.

Scented packages: Use potpourri (instead of styrofoam peanuts) when mailing something fragile. The recipient will enjoy the aroma and be able to reuse it.

Inexpensive meat tenderizer: Add lemon juice or vinegar to liquid in which meat is being cooked.

Aromatic Barbecuing: Don't throw away peelings from onions. When using a grill, toss peels on hot coals while cooking. Wonderful smell.

Rice cleaner: To clean small-neck bottles or vases, place a little rice and warm soapy water inside and shake well. Rinse out and let drip dry.

Inexpensive souvenirs: Don't buy expensive keepsakes when traveling. Pick up a special rock, date it, use it as a paperweight or place it in a little rock garden.

It's in the bag: To remove grease spots from wallpaper, place a small piece of brown paper bag against the stain on the wall and iron with iron setting on warm. Iron in a circular motion. Keep replacing pieces of paper bag until spot is gone.
Cleaning Irons
Here's a tip on how to clean your iron if it gets dirty. Lay a sheet ofwaxed paper down on your ironing board (curling down). Sprinkle a solid layer of salt down on it, leaving a bit of space around the edges. Turn your iron on warm, and iron back and forth, and in circles, around on the salt. It acts sort of like sandpaper.
If you have comments or suggestions, email us at
devriesb@vianet.ca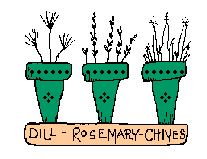 Webpage designed and maintained by Leilani Devries