Tips and Tricks
Meat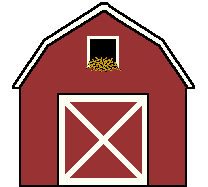 Rules for Roasting
No matter how perfect and tender the cut of beef you choose, it can be spoiled in the cooking. The most important rule is not to overcook a roast of beef. Fortunately, through traveling, reading and eating, we have all become more aware of the fact a good beef roast is juicier, tastier and more tender when it is not overcooked -- pink, which is medium or medium rare, is the perfect choice. The meat thermometer is almost a must, unless you are among the chosen few who can cook a roast of beef to the right degree by smell and touch. With the thermometer inserted into the centre of the meat, not touching fat or bone, you are sure that the result will always be perfect. For pink read 120 F, for rare read 130 F, for medium read 140 F. For very well done (if you must), 150 to 160 F. When done, remove the roast to a warm platter and let stand 10 to 15 minutes before carving.

Other things to know:

1. Remove the roast from refrigerator 2 hours before roasting.
2. Never let the roast touch the metal while roasting. Sit on two flat bones, placed in bottom of pan (ask butcher for them), and use afterwards to make consomme.
3. A 5-to-6-pound roast needs 2 teaspoons salt, 1/4 teaspoon pepper.
4. On the best cuts of beef for roasting, you can expect 2 large or 3 medium servings from each pound of meat.
Four Ways to Tenderize Meat
Inexpensive, tasty, economical cuts of meat, such as blade and chuck roasts and steaks, stewing beef, pork shoulder, pork livers, etc, can be made fork tender by applying one of the following methods:

1. Pound thin slices of tough meat with a meat mallet to soften the fibers. Properly done, this corresponds to the "cubing" of steak.

2. Brush thin slices of meat with equal parts of mixed salad oil and lemon juice and let stand at least 30 minutes or overnight.

3. Cover large cuts of meat with buttermilk, refrigerate overnight, then drain.

4. Let meat stand overnight in a marinade made by heating, without boiling, equal parts of red wine and water with 1 sliced peeled onion, 1 peeled section of garlic (optional) and 1 teaspoon of pickling spices per pint. Use part or all of this marinade as the liquid in cooking the meat.

Grilling Steaks
1) Prepare the meat by trimming the thickness of 1/4". Slash fat at 1" intervals to prevent curling during cooking.

2) If desired, marinate the meat for one hour or more to tenderize and flavor it. Flavor increases with longer marinating.

3) Season the meat with pepper, garlic or herbs before placing it on the grill. Add salt after grilling because it will draw juices from meat during grilling.

4) Place steak on gas grill over medium heat or on charcoal grill over medium-high coals. Cook to desired doneness. For a juicier steak, turn meat only once and do not pierce with a fork.

If you have comments or suggestions, email us at
devriesb@vianet.ca


Webpage designed and maintained by Leilani Devries