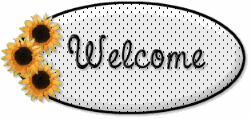 The Salad Bar
on
Cooking For Fun


Sensational (Chinese) Salad

1 napa cabbage, chopped
1 bunch scallions, chopped
2-1/2 oz sesame seeds
1 pkg sliced almonds
2 pkgs Ramen noodles, broken into small pieces*
2 cloves garlic
Oil
2 tbsp soy sauce
3/4 cup rice wine vinegar
1/2 cup sugar
1/4 cup oil
This salad is prepared in three steps, the ingredients are listed for each step.
Step 1: 1 med head of nappa cabbage, 1 bunch of green onions. Rinse cabbage; slice and chop onions and cabbage. Combine these two ingredients in a large bowl and chill until you are ready to prepare the rest of the salad.
Step 2: 2-1/2 oz of sesame seeds, 1 pkg of sliced almonds (small), 2 pkgs of Ramen Noodles), 2 cloves of garlic (or more if you want), oil. Break noodles into tiny pieces while still in the bags, remove the seasoning pack and throw away. Saute the broken noodles, sesame seeds, almonds and garlic in oil until lightly browned. Add salt and pepper. Store in the refrigerator.
Step 3: 2 tbsp soy sauce, 3/4 cup rice wine vinegar, 1/2 cup sugar, 1/4 cup oil. Combine and boil for no more than one minute. Store in refrigerator. Just before serving combine all sections and toss gently. Mandarin oranges can be added. You may also add chopped cooked chicken.
*The seasoning packet included with the noodles in not used in this recipe. You may save it for another use or throw out.

Lazarus Chicken Salad

4 cup cooked chicken cubes
1/2 lb diced dates
1 cup diced pineapple, drained
1 cup diced celery
1/4 cup slivered almonds
1 pt Miracle Whip
1 tsp sugar
1/4 cup canned milk
2 tbsp lemon juice
Juice from pineapple, as needed
Last 5 items are dressing for first 5 items. Source: Lazarus Department Stores, Ohio


Broccoli Salad

1 1/2 cup broccoli flowerets
1 med red onion, coarsely chopped
1 cup raisins
1/4 cup sunflower seeds
1/2 cup cholesterol-free mayonnaise
1/4 cup sugar
1 tbsp white vinegar
1/4 cup bacon bits, optional
Wash broccoli and dry thoroughly. Combine with onion, raisins and sunflower seeds. Combine mayonnaise, sugar and vinegar. Pour over salad and stir. Refrigerate about 2 hours. At serving time, sprinkle each serving with desired amount of bacon bits. Serve cold.
NOTE: To lower fat and calories: in lieu of mayonnaise, use salad dressing (Miracle Whip Lite) which is sweeter, and add only 2 tbsp sugar rather than the 1/4 cup. I never put the bacon bits in this, and I also use only a small sprinkling of the sunflower seeds. Make this salad ahead of time to allow the flavors to blend.

Cold Green Chicken/Grape Salad for Summer

A pound of skinned chicken white meat
Small pasta, boiled
Mayo
Nutmeg
Green seedless grapes
Onion
Leaves of butter lettuce
Cut the chicken in small pieces and gently simmer until cooked through. Drain and cool. Cook small shell pasta in the skimmed chicken water (with a Knorr's chicken boullion cube if you want to 'kick it up a notch' as Emeril says). I always do this. Cool slightly and add half an onion, finely minced and scant breath of nutmeg. Cut a couple dozen fresh, seedless green grapes in half and add. Stir in mayo gently. Keep cool in fridge for several hours before serving over butter lettuce. Add a bit of lemon juice to keep grapes from going brown if not serving the same day. From Jill Churchill, author of Culinary mysteries.

Zesti Patato Salata

(Greek Hot Potato Salad)
1 large white onion
1 tsp salt
4-5 large potatoes
1/4 cup olive oil
6 tbsp fresh lemon juice
1/2 cup diced celery
Sprinkle of pepper
1/4 cup chopped italian parsley
Slice onion thin, rinse and place in a large bowl. Let stand until the rest of the mixture is prepared, then drain off any excess water. Cook potatoes in boiling water until tender. Drain and slice thin into bowl of onions. Add olive oil, lemon juice, and celery. Garnish with parsley and serve warm. from: Aphrodite's Food For The Gods by H. Micki & J. Pappadakis

Maroulki ke Lahano Salata

(Greek Romaine & Fresh Cabbage Salad)
2 cups shredded cabbage
1 1/2 cups shredded romaine
1/2 cup finely sliced red onions
1/2 cup chopped fresh dill
Dressing:
1/4 cup olive oil
1/8 cup red wine vinegar
1/2 tsp salt
Pinch of pepper
1/2 tsp minced garlic
1 tbsp oregano
Shake or whip salad dressing. Pour over greens. The dressing gains a rich
flavor if left to marinate at room temperature for several hours before serving. From: Aphrodite's Food For The Gods

Anixiatiki

(Spring Salad)
1 head romaine, coarsely chopped
3 tbsp fresh chopped dill
1/2 cup olive oil
2 tbsp mayonnaise
3-4 green onion (scallion, spring onion) chopped
2-3 medium new potatoes; peel, dice and cook
4 tbsp red wine vinegar
Garnish:
1 tbsp capers
2 hard boiled eggs, sliced thin
1 dill pickle, sliced thin
In a salad bowl, combine romaine, onions, dill and cooled potatoes. In another bowl, mix oil, vinegar and mayonnaise until smooth. Pour the dressing over the salad and mix gently. Garnish with the capers, eggs, and pickle.
From: Aphrodite's Food For The Gods

Kolokythia

(Zucchini Salad)
10-12 very small zucchini
1/4 cup lemon juice
1/2 cup olive oil
Salt and pepper
Parsley to garnish
Steam zuccchini just until tender,about 10-15 minutes. Dry them off and
arrange on a platter. Whisk the oil and lemon juice together and pour over the zucchini. Season with salt and pepper and garnish with parsley. Serve cool.
Bev's Note: Since I prefer dill over parsley, I'd use dill instead of parsley for garnish. From: Aphrodite's Food For The Gods.

Saint Gertrude Broccoli Salad

4-6 servings
1 large head of broccoli (or 2 medium-size)
Salt
1 large bunch of mesclun salad (tender salad greens)
6 medium-size tomatoes, peeled and diced
1 red onion, thinly sliced
Vinaigrette:
4 tbsp olive oil
3 tbsp walnut oil
3 tbsp wine vinegar
2 tbsp lemon juice
1/2 tsp creamy mustard
Salt and pepper to taste
Put the broccoli in a container filled with cold water for 1 hour or until you are ready to use it. After 1 hour, carefully separate the florets and cut the top parts of the stem (the good ones) into thin slices. Discard the tough parts. Place the broccoli in a casserole. Add water and salt, and boil it over medium heat for 6 or 7 minutes. Drain immediately after that and rinse in cold water to preserve freshness and color. Set aside. Wash and dry mesclun greens. Just before serving mix all the vegetables in a deep bowl. Prepare the vinaigrette. Mix the ingredients thoroughly and pour the vinaigrette over the vegetables. Toss the salad with care and be mindful to see that all the vegetables are well coated.
Note: Serve this salad as an appetizer during the harvest months when
tomatoes are ripe and at their best. From: "Fresh from a Monastery Garden; and A-to-Z treasury of delectable vegetable recipes", by Brother Victor-Antoine d'Avila Latourrette
CFF Shared by Lisa K

Shrimp Salad

1 box or bag favorite Pasta
(shell, penne, spirals, elbow, etc.)
1 cup mayonaise
1/2 cup ranch dressing (I prefer Hellman's)
1/3 cup shrimp cocktail or chili sauce
Dash of cayenne (for those who like it spicy)
1/2 green bell pepper (diced)
1/2 red bell pepper (diced)
4 green onions (diced)
1 bag cooked shelled & deveined medium-sized shrimp
Cook pasta as directed on package, drain and place in large bowl. Add
remainder of ingredients and stir until well blended. Chill before serving.
CFF Shared by Laura




Webpage created by Leilani Devries.
Editor: Bev Schneiderman