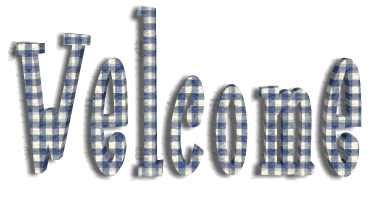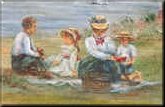 to
Cooking For Fun's
Picnic!

Introduction
Picnics are one of the great warm weather bonuses and pleasures. Remember the picnics of your youth on the 4th of July or Canada Day? You were busy all day watching the parade, then going to the park or picnic grounds, listening to speeches and enjoying your family, friends, and food. Even if you live in a large city, you can still enjoy picnics since most big cities and towns have parks. Picnics can be backyard picnics, tailgate picnics, romantic picnics, kids picnics, musical festival picnics, events picnics, and company picnics - to name a few. They can be a picnic in a foreign country, with wine, cheese, fruit and the car pulled off at the side of a country road, or the same sort of picnic wherever you live.....well, you get the idea. :-)
Picnics can be elaborate masterpieces with fine wine or champagne, crystal stemware, linen napkins, fine china, silverware, and elaborate food. Or they can be as simple as paper plates, napkins, cups, and sandwiches, or somewhere in between. They are part of the memories of our childhood, and hopefully the memories of whatever age group we now belong to.
Let's not forget picnics can also be enjoyed during the fall. Think of being in the country picking apples, having a picnic in an apple orchard, and eating just-picked apples for dessert along with a wonderful piece of cheese. How about a picnic on a cold, clear, sunny day after a morning of skiing? Hot glug wine or hot chocolate, again with some wonderful fruits and cheeses that can be bought locally, along with fresh bread and whatever else your imagination, and taste buds think up.
The one thing to remember which is very important in a warm weather picnic is food safety. Make sure all perishables are on ice in order to avoid any contamination. If you don't have the ubiquitious ice packs, then freeze some water in plastic containers or double plastic bags, or even bottles and jars. They will last several hours, and can also be used to keep the drinks cold as well.


Tips for a Safe & Fun Picnic
Before you head out into the heat, keep these tips in mind:


Try to keep bees away with a sprig of fresh mint placed on your blanket.


Freeze drinks the night before. Not only will your drinks stay cold the next day, they'll help keep your food chilled.


To keep your picnic festive, bring a colorful and comfortable blanket. Extra towels can serve as pillows when sunbathing or napping.


Set up your picnic in the shade.


Food spoils quickly in hot weather. Be sure to tote your munchies in an
ice-filled cooler, and if you're driving, transport your cooler in the
air-conditioned car instead of the stuffy trunk.


Throw away any food that's been out of the cooler for more than an hour.


Picnic Checklist
Here is a checklist you might want to use for your picnics. Some are for more elaborate picnics, but you will need at least the basics.


Plates
Forks, knives, spoons
Sharp knife and cutting board
Glasses
Bowls, including serving bowls
Mugs or cups and saucers
Thermos
Wine cooler
Paper towels, disposable washcloths
Salt, pepper, sugar cubes or packets
Mayonnaise (on ice please)
Ketchup
Mustard
Bottle opener, corkscrew
Napkins
Table cloth

Blanket or ground cloth
Book of poetry - remember we mentioned romantic picnics :-)
Portable audio equipment - no loud boom boxes please :-)
Recreational equipment such as balls, bats, gloves, frisbee, etc.
Hat, sunglasses, sun block
Binoculars (bird watching?)
Favorite board games
Candles, candleholders, matches - think romantic twilight picnic :-)
Insect repellent - well, it can't all be romantic...LOL
First aid supplies
Garbage bags
This is a rather long list, but we all know, you don't need all these supplies to have an enjoyable picnic. If you have a pet or pets you would like to bring along, please remember to find out if the park allows pets, and make sure you clean up after them. Good manners make picnics more enjoyable for everyone sharing the picnic space.
Now onto the most important thing of all at a picnic...FOOD :-)


July 4th Picnic
Picnics are so much fun, especially when you're a kid and the whole family goes to a 4th of July picnic in the park. Maybe if you were lucky, the boy/girl you had a crush on would be at the park also with their family. Remember when people used to be more patriotic and the 4th of July meant something besides a day off, or if you were lucky a 3 day weekend?
Some of the parks and picnic areas had outdoor grills where you could make hamburgers, hot dogs, etc. These were usually simple affairs made of bricks with a grill on top of them. But they served the purpose didnt they? :-) If the park was of a good size you might have even been lucky to have a lake to row or swim in. Ah, the good ole days :-)
Always remember to follow food safety rules!

Tomato Salad*
Seasoned Country Fried Chicken*
Crispy Oven Fried Chicken*
Low Calorie Fried Chicken*
Apple-Cider Raisin Pie*
Southern Pecan Squares*
Corn-on-the-Cob
Hot Dogs
Hamburgers
Deli Meats
Assorted Cheeses

Fresh Fruit
Rolls, Bread
Chips
Mustard
Ketchup
Mayonaise
Pickles
Relish
Onions
Cold Drinks
*Recipes Included Below


Simple Fresh Tomato Salad
Home grown tomatoes warm from the sun..yummmm.
4 fresh vine ripened tomatoes (home grown if possible)
Extra virgin olive oil
Vinegar for sprinkling (balsamic would be wonderful)
Chopped basil for sprinkling
Cut the tomatoes in thick slices and arrange on a plate. Drizzle the olive oil and sprinkle the vinegar and basil over them. Serves 4 to 6.



Seasoned Country Fried Chicken
Middletown Place Restaurant
Charlotte, SC
1 cup unbleached all purpose flour
2 tsp freshly ground pepper
1 tsp salt
1 tsp paprika
1/2 tsp poultry seasoning
1/4 tsp garlic powder
1 egg
1/2 cup milk
1 (2 1/2 to 3 lb) broiler/fryer cut into pieces (skinned if you prefer)
Vegetable oil for frying
In a plastic bag combine the flour, pepper, salt, paprika, poultry seasoning, and garlic powder. Shake to mix and set aside.
In a small bowl beat together the egg and milk. Place 2 or 3 pieces of chicken in the plastic bag, and shake well. Dip the chicken in the egg mixture, return to the bag and shake again. Repeat with remaining pieces of chicken. In a large heavy skillet, add oil to a depth of about 1 inch, and heat until hot but not smoking. Carefully place the chicken in the hot oil, leaving plenty of space between the pieces. Fry, turning once, until chicken is golden brown and fully cooked, about 15 minutes. Drain on paper towels and refrigerate until ready to pack for the picnic. Serves 4.



Crispy Oven Fried Chicken
Preheat oven. Grease a shallow baking pan. Cut chicken into serving pieces. Wash and pat dry. Sprinkle pieces with salt and pepper. Dip pieces into melted margarine or butter then roll pieces in corn flake crumbs. Place pieces in a well greased shallow baking pan and drizzle melted butter over pieces. Bake in a 325 F oven for 1 hour or until chicken is tender.



Low Calorie Fried Chicken
Preheat oven to 325. Well-grease a shallow pan (Pam spray is good for this). Cut chicken into serving pieces. Wash and pat dry. Sprinkle pieces with salt and pepper. Dip pieces into milk and roll in corn flake crumbs coating each piece well. Place pieces in a well greased shallow pan and bake at 325 F for 1 hour or until tender.



Apple-Cider Raisin Pie
1 1/2 cups water
2 cups seedless raisins
1 1/2 cups apple cider
1 cup chopped tart apples
1 tsp ground cinnamon
Grated rind and juice of 1/2 lemon
2 tbsp butter
3 tbsp cornstarch
Pastry for a 2 crust 10-inch pie, unbaked (store bought is fine)
Preheat oven to 450 (yes 450). Mix 1 cup of the water with all the ingredients except cornstarch and pastry. Bring to a boil. Blend cornstarch with remaining 1/2 cup water. Stir into first mixture and cook, stirring until thick. Pour into pastry lined pan, put on top
crust and prick to allow steam to escape, and seal edges. Bake at 450 F for 10 minutes. Reduce heat to 350 and bake for 35 minutes longer. Cool.



Southern Pecan Squares
Kathleen's Fantastic Food & Catering
Newport, RI
Very tasty, and easy to transport!
2 cups unbleached all purpose flour
1/2 cup sugar
1 tsp baking powder
1/2 tsp salt
1 cup (2 sticks) cold butter plus 1/2 cup melted butter
4 eggs
2 cups light brown sugar
2 tsp vanilla
2 cups chopped pecans
Preheat oven to 350. Butter a 9x13 inch baking pan. In a food processor, process the flour, sugar, baking powder, salt and cold butter just until the mixture resembles coarse crumbs. Press the dough into the prepared pan and bake for 10 to 15 minutes until the crust is lightly browned. In a medium bowl, beat together the eggs, brown sugar, melted butter and vanilla. Fold in the pecans. Pour this mixture over the crust and return the pan to the oven for 20 to 25 minutes, or until topping is puffy, golden, and almost set in the center. Let cool and cut into squares. Makes about 3 dozen squares.

Canada Day Picnic

Habitat Pea Soup
2 cups dried yellow peas
2 qts plus 1 cup cold water
1/2 lb salt pork, blanched and minced
1 onion, minced
1/2 cup minced celery
2 carrots, chopped
1/4 cup minced parsley
Salt and pepper
1/2 tsp ground allspice
Pick over peas and soak overnight, or according to package directions. Boil for 10 minutes in water to cover. Drain; discard water. Place peas in a deep kettle. Add cold water, salt pork, vegetables, allspice, salt, pepper to taste. Simmer, covered over lowest possible heat for 2 to 3 hours. Makes 6 to 8 servings.
Note: This can easily be taken to a picnic and kept warm by keeping it in a thermos.
CFF Shared by Bev


Tourtiere (Pork Pie)
1 lb lean pork, ground*
1 tsp salt
1/2 tsp pepper
1/4 tsp ground nutmeg (fresh if possible)
1/8 tsp ground mace
2 tsp cornstarch
1 cup water
pastry for a 2 crust 8 inch pie, unbaked
*I grind my own with a food processor.
Preheat oven to 425 F. Combine all the ingredients except for the pastry, and blend thoroughly. Simmer covered, for 30 minutes, stirring frequently. Roll out pastry and use half to line an ungreased 8 inch pie pan. Pour meat mixture into pan. Cover pie with remaining pastry and seal edges with water. Prick with a fork to allow steam to escape during baking. Bake in 425 F oven for 10 minutes. Reduce heat after 10 minutes to 350, and bake for 35 minutes or until the top is brown. Serves 6.
Note: You can flavor the Tourtiere with 1/4 tsp each of ground cloves,
cinnamon, and marjoram instead of the nutmeg and mace.
CFF Shared by Bev


Pain De Veau (Veal Loaf)
2 tbsp butter
1 onion, minced
2 lbs veal, ground
1/2 lb salt pork, ground
1 tsp salt
1/2 tsp pepper
1 tbsp chopped parsley
1 tbsp fresh lemon juice
1/2 cup dry bread crumbs
2 tbsp tomato sauce
1/4 cup milk
1 egg
Bacon fat from 2 slices of bacon
Preheat oven to 350 F. Heat butter and saute onion until golden brown. Combine onion with remaining ingredients except bacon fat, and blend well. Pack mixture into a loaf pan (9x5x3). Brush top with bacon fat. Bake at 350 F for about 1 hour. Makes 4 to 6 servings, and is also good eaten cold. It can also be served hot with gravy or tomato sauce.
CFF Shared by Bev


Canadian Rum Cake
1 lb pitted dates
1 lb walnuts shelled
3/4 cup butter
1 1/2 cups firmly packed ligth brown sugar
1 tsp baking soda
1 cup boiling water
3 eggs, well beaten
2 1/4 cups sifted flour
2 tbsp rum
Rum glaze (optional)
Preheat oven to 300 F (slow oven). Grease pan (13x9x2). Chop dates and walnuts. Cream butter and sugar until well blended. Add dates and nuts. Mix baking soda with water and pour over dates and nuts. Add eggs; stir in flour and salt beating until smooth. Add rum and blend well. Turn into greased pan, and bake in oven for 1 1/2 hours. Cool in pan on wire rack for 10 minutes, then remove from pan. May be frosted with rum glaze if desired. Makes 10 to 12 servings.
CFF Shared by Bev


Rum Glaze
3/4 cup confectioners sugar
2 tsp sugar
1 tbsp rum
Mix all ingredients together, and frost cake while it is still warm.
CFF Shared by Bev



Do you like our picnic page?
Please sign our guestbook and
leave your calling card.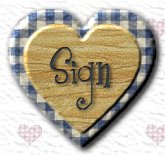 Don't have a calling card?
You can get one at Gran-Gran's Graphics.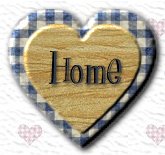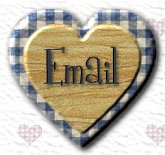 If you have comments, suggestions or recipes
email us at devriesb@vianet.ca
Webpage designed and maintained by: Leilani Devries
Editor: Bev Schneiderman
These beautiful graphics and background
are from: