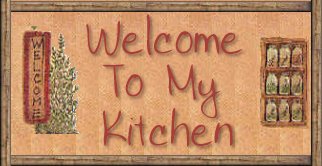 Home of Stacia's Recipes

Houlihan's Baked Potato Soup
Serving Size : 8
1 1/2 pounds baking potatoes
1/4 pound butter
2 cups yellow onion -- diced
1/3 cup flour
5 cups water
1/4 cup low sodium chicken base
1 cup instant potato flakes
3/4 teaspoon dried basil
1/2 teaspoon tabasco sauce
1 cup heavy cream
1 cup milk
salt -- to taste
white pepper -- to taste
1. Preheat oven to 400. Prick washed potatoes & bake until a fork pierces to the center easily.
2. Remove potatoes from oven & allow to fully cool. Remove skin & cut potatoes into 1/2" cubes. Set aside.
3. Melt butter in a large saucepan. Add onions & saute over low heat for 10 minutes or until onions are translucent. Don't allow onions to burn.
4. Add flour to onions & butter and cook 4 - 5 minutes, stirring well until flour is absorbed. In a separate container, combine water, chicken base, potato flakes & seasonings.
5. Stir or whisk thoroughly to eliminate lumps. Add slowly to onion mixture, stirring constantly so no lumps form.
6. Increase to medium heat & continue cooking until the soup begins to gently simmer.
7. Add milk & cream, stirring until smooth & lightly thickened. Simmer for 15 minutes. Do not boil. Soup should just simmer lightly. Add cubed baked potatoes & stir to combine.
8. Remove from heat & serve. Top each serving with grated cheddar cheese, sliced scallions & bacon pieces.

Hot and Spicy Orange Beef Szechwan Style
1 1/2 pounds flank steak, partially frozen
3 Tbsp. dry sherry, divided
1 egg white
3 1/2 Tbsp. cornstarch, divided
8 ounces bamboo shoots, cut in 1 1/2 - 2 inch slices
2 Tbsp. grated orange zest
2 scallions, including green stems, cut in 1 1/2 - 2 inch slices
1 Tbsp. minced ginger
3 Tbsp. water
1/4 cup chicken broth
3 Tbsp. soy sauce
2 Tbsp. sugar
1 tsp. sesame oil
2 Tbsp. peanut oil
1/2 teaspoon Szechwan chili flakes (Use red pepper flakes - 1/4 tsp. for mild)
Cut meat on the diagonal into strips 1/8 - 1/4 inch thick and 1 1/2 - 2 inches long.
Combine beef, 1 tablespoon sherry, egg white and 1 1/2 tablespoons cornstarch. In a separate bowl, combine bamboo shoots, orange zest, scallions and ginger. In a third bowl, combine 2 tablespoons cornstarch, water, 2 tablespoons sherry, broth, soy sauce, sugar and sesame oil.
Heat peanut oil in skillet or wok to 350-375 degrees or until oil begins to smoke. Add meat mixture and chili flakes. Cook 3-4 minutes or until lightly browned. Remove meat with slotted spoon and drain on paper towel.
Heat skillet again; add vegetable mixture and cook 1-2 minutes. Return meat and stir for 1 minute. Add liquid mixture and cook 1-2 minutes. 4-6 servings
Serve with steamed rice and punctuate the orange flavor by topping with little knots fashioned from orange zest.



If you have comments or suggestions, email us at
devriesb@vianet.ca
These country graphics courtesy of:

Webpage designed and maintained by Leilani Devries