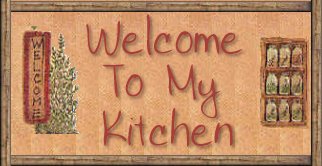 Home of Monique's Recipes

CEYLON FRUIT CAKE
20 ozs. Semolina
25 eggs
2 lbs. Butter
2 lbs. Sugar (caster or granulated not icing)
1 lb. white raisins..which are really sultanas
1 lb. dark raisins
1 lb. Currants, seedless
1/2 lb. red glace cherries
1/2 lb. green glace cherries
1/2 lb. crystalized ginger
1/2 lb. preserved white pumpkin (can be obtained at Chinese grocery) it comes in packets and is coated with white crystalized sugar
1/2 lb. uncooked cashew nuts
1/2 lb. pealed almonds..or blanch and peel them yourself
1/2 lb. mixed peel (comes in packets)
3 tsp. freshly ground cardamon..remove husks and then grind the seeds
2 tsp. ground cinnamon
2 tsp. ground nutmeg
1 1/2 tsp ground cloves
( you can used the tinned variety but it just does not taste the same.) I have a coffee grinder which I keep just for grinding spices.
1 bottle..rose essence.23ml
1 bottle..vanilla essence.23ml
( essence is not as strong as extract because it is artificial,if you use extract I would think you would have to lessen it.) I use a 23ml.bottle made by Bush Boake Allen London.
1 750 ml.bottle of Brandy..Cooking brandy can also be used.
1 Cup..Plain flour..cake flour
2-3 Tbsp. Honey
In a dry pan over a very low flame heat semolina till it feels hot to touch.Put into a large bowl and mix in the butter..Cover with a wet cloth and leave it over night.
Dice all the fruit and nuts finely, place in a large bowl add ground spices. Pour brandy over the ing in the bowl cover and leave overnight. ( I usually do this about 2 days before).
Seperate 13 yolks eggs from whites,and add to sugar. Keep these 13 egg whites aside as they have to be whisked till stiff and folded into the cake mixture. Seperate the other 12 egg yolks from whites and add this to the sugar too. Whisk to a fine cream. Now whisk the semolina mixture till light and fluffy.
Now add the semolina to the whisked egg and sugar mixture. (This is more that any cake mixer can take by now so what I do is use a large plastic bowl (when I say large it is LARGE) LOL. Put in the whisked sugar and eggs and fold in the semolina mixture. Make sure it is well incorporated. Now add fruit mixture (1 cup at a time) with the egg whites. Folding in not whisking in) till all the fruit and egg
whites are finished. Now add honey and fold in the cup of sifted flour.
10x7x4in tins..( I use cream cracker tins this seems to be the best and cheap too)!! LOL..You need 2 tins...line with 3 layers of brown paper and 1 layer of grease proof paper)..since I found baking sheet paper I now use a layer of that as you dont have to butter it!!.
Spoon the cake mixture into the lined tins.
Bake in a preheated oven 300 degree F for 15 mins, then 250 degree F for 2-3 hours. Use skewer test...Do not open the oven till you are sure the cake is firm or you know what will happen!!!.
This cake is served at Christmas and weddings and christenings. Make it up to 3 month`s ahead!!! This is usually covered with an almond paste icing (marzipan).
I usually just serve it without the icing. Cutting it into small pieces. It`s rich but oh so delicious!!!

CEYLON LOVE CAKE (MONIQUE`S)
12 ozs.raw Cashew Nuts..(chopped finely)
1/2 lb.Semolina
1 lb. granulated/castor sugar
1/2 lb Butter
1 tsp.rose essence
1 tsp.vanilla essence
4 tbsp.Brandy
1/2 tsp.cinnamon powder
1/2 tsp.cardamon powder
1/2 tsp.nutmeg powder (Please use freshly ground)
1/2 tsp.fresh grated lemon rind
12 eggs...12 yolks only. Save 3 whites of eggs (whisk till they hold firm peaks).
METHOD:
Line an 8 inch square cake tin with double thickness,brown paper,and double thickness greaseproof paper. Brush inner paper with melted butter.
Dry roast semolina in a frying pan till, hot to touch. Lifting and stirring so that it won`t burn.
Put in a bowl and mix in the butter.(Do this the night before cover with a damp cloth!!)
Whisk 12 egg yolks with the sugar,till mixture turns a light creamy yellow. Stir in the semolina,chopped cashews,rose and vanilla essence, spices, lemon rind and honey. Now fold in the egg whites. Turn into prepared tin and bake in a pre-heated oven at 350deg.F for 1 hour then reduce to 325deg.F.for 2 hours. If the top of cake starts to brown too fast cover with a sheet of foil..Don`t open oven for the first 2 hours!!!!
When cooked the centre of cake should still be somewhat moist so skewer test is not recommended. Cake should feel firm to touch. A successful cake should have a crusty layer,then a cashew nut layer and the moist cake layer.The cashew`s seem to rise when baked. Remove from oven and leave to get cold in tin,before cutting. Do not attempt to turn this cake out. Cut into small squares and lift each
square seperately on to a serving plate.
I have found that you can, lift the cake out of the tin!!!..When cold hold on to the brown paper and lift and shake gently, placing on a flat board.Cut away the paper gently..And then proceed to slice.
This is a very rich cake and served in small portions. 1-1 1/2 inch squares.



If you have comments or suggestions, email us at
devriesb@vianet.ca
These country graphics courtesy of:

Webpage designed and maintained by Leilani Devries