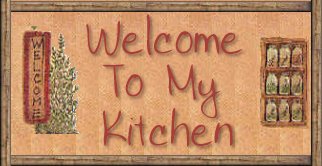 Home of Mary's Recipes

This is an all time favorite of mine that I make every holiday and sometimes in between. It is so easy that it is sinful.
DOUBLE CHOCOLATE CREAM PIE
2 pkg. (4 oz. serving size) Jell-O Brand Milk Chocolate Flavor Pudding
and Pie Filling
1/3 cup semi-sweet chocolate chips or use 2 sqs. Semi-Sweet Chocolate.
3 1/2 cups milk
2 T. butter or margarine
1 baked 9-inch pie shell or deep dish frozen pie shell, cooled.
Combine pie filling mix, milk, chips and butter in saucepan. Cook and stir over medium heat until mixture comes to a full bubbling boil. Remove from heat. Cool 5 minutes, stirring twice. Pour into shell and chill 3 hours. Garnish with thawed Cool Whip and sprinkle with chocolate curls or grated chocolate, if desired. I usually use good old whipped cream. Note: Plastic wrap may be placed on surface of pie filing before chilling.

This is another favorite of the family.
CHEESE HASH BROWNS
1 pkg. hash browns
1 can cream of chicken soup
8 oz container of sour cream
11/2 cup butter, melted
2 cups cheddar cheese (grated)
Melt butter and mix all ingredients together except save 1 cup of the cheese. Put in 9x13 pan and put remaining cup of cheese over top and bake for 1 hour at 350 degrees. This is great for pot lucks or family get togethers. I usually double the recipe and make 2 pans, so if there is any left, I can send some home with the kids. It is great warmed over.



If you have comments or suggestions, email us at
devriesb@vianet.ca
These country graphics courtesy of:

Webpage designed and maintained by Leilani Devries