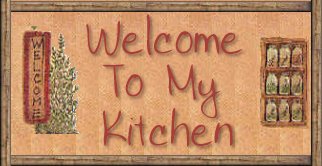 Home of Janet's Recipes

This is the best banana bread I have ever eaten and I have tried what has to be them all.
Original Recipe from "More Family Favorites" by Mary Beth Roe (from QVC)
Banana Sour Cream Loaf
2/3 cup butter
1 1/2 cups sugar
2 eggs
1 1/2 cups mashed ripe banana (3-4)
2 3/4 cup flour
1 tsp. baking powder
1 tsp. baking soda
1/2 tsp. salt
1/2 cup sour cream
1 cup chopped pecans, and/or 1 cup chocolate chips (coat with flour),
and/or 1 cup rough chopped marischino cherries
Cream butter and sugar until light and fluffy. Add eggs and bananas and beat well. Sift together dry ingredients and add aternately with sour cream. Stir until just blended. Stir in nuts, chocolate, cherries. Spoon batter into greased and floured loaf pan. Bake at 350 degrees for 60 minutes or until wooden pick comes out clean. Let sit in pan 10 minutes before removing from pan to cool completely.
NOTES: The sour cream in this recipe makes a very moist (non-crumbly) banana bread and keeps the bananas from turning so dark. Have made this recipe with no nuts, chips, or cherries and it was terrific. Have made it with each one of the additives by themselves, two at a time, and yes
- even all three. When I used all three - I cut down the amount to 1/2 cup each. The most scrumptions bread either way you fix it.
THIS MAKES A LARGE LOAF - or divide into two smaller pans and check after baking for 45-50 minutes.




If you have comments or suggestions, email us at
devriesb@vianet.ca
These country graphics courtesy of:

Webpage designed and maintained by Leilani Devries