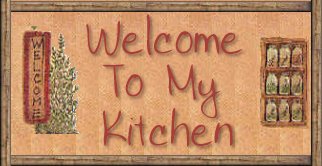 Home of Faye's Recipes

Chicken Breasts with Mustard Crust
1 pound chicken breast halves -- boneless, skinless
4 teaspoons margarine -- melted
4 tablespoons Dijon mustard
2 tablespoons water
1 teaspoon thyme -- ground
1/2 cup bread crumbs
salt, to taste
Preheat oven to 350 degrees. Melt margarine in microwave. Add all ingredients to melted margarine, except for bread crumbs and chicken. Mix thoroughly. Coat chicken with mustard mixture and then coat with bread crumbs. Bake at 350 degrees for 35 minutes.

Roast Brisket
5 pounds beef brisket
2 medium onions -- sliced into rings
2 packages onion soup mix
1/4 cup kitchen bouquet gravy mix
1 cup water
1 teaspoon garlic powder
salt and pepper, to taste
Cut and separate onions into rings. Arrange on the bottom of a 9x13 roasting pan. Sprinkle with 1 package of onion soup on onions. Place meat on top of onion mixture, fat side up. Mix kitchen bouquet and water together. Pour over meat. There should be at least an inch of liquid all around meat. Season with salt, pepper, and garlic powder. Spread second package of onion soup mix on top of meat. Bake at 350 degrees for ONE HOUR. Check to see if there is still 1 inch of liquid around meat. Turn oven down to 325 degrees, cover and seal tightly with foil and bake for TWO MORE HOURS. Save liquid from roasting pan for gravy.




If you have comments or suggestions, email us at
devriesb@vianet.ca
These country graphics courtesy of:

Webpage designed and maintained by Leilani Devries