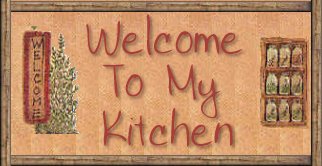 Home of Bev's Recipes

This is the best apple cake I think, and it should be made in advance...it's "too fresh" the first day. It needs time to mellow. Also the icing makes wonderful fudge if there is any left over.
APPLESAUCE CAKE
1/2 lb butter
2 cups sugar
3 cups flour
1 t. cinnamon
1 t. nutmeg
2 cups THICK applesauce
1 3/4 t. baking soda
1 cup chopped pecans
1 cup raisins
1 t. vanilla fudge frosting
VANILLA FUDGE FROSTING
2 cups light brown sugar
1 t. vanilla
6 T. heavy cream
4 T. butter
1 cup confectioners sugar
MAKE FROSTING FIRST: Place brown sugar, cream and butter in a pan. Heat slowly until mixture reaches a rolling boil. Remove from heat, stir in vanilla and confectioners sugar. Beat the frosting until it reaches a thick coating consistency. Spoon over cake. Extra frosting can be poured into a buttered pan to eat as fudge when it hardens. Makes 2 cups.
TO MAKE THE CAKE: Preheat oven to 325. Cream the butter and sugar together until very light and fluffy. Fold in the applesauce. Sift together the flour, cinnamon, nutmeg and baking soda. (Remove 1/4 cup of the flour and toss it with the raisins and pecans). Fold the flour mixture into the batter. Add the 1 tsp of vanilla frosting and fold in the raisins/nuts mixture as well. Pour into a 9" greased and floured tube pan. Bake 1 1/2 hours or until done. Cool in pan slightly before turning onto a rack to cool. When cool, frost.
Can be kept for several weeks (but its so good it won't last) Top surface may not be flat, but frosting will smooth it. Serves 10-12.
This is a simple yet the best black bean soup I've tried. I have been lucky to get home smoked ham, and used the bone from it. I've also made it with smoked ham hocks I've gotten from the butcher. Of course the home smoked makes the soup superlative, The butcher bone made it wonderful. Either way, I think you'll enjoy it.


PATTIE'S MOM'S BLACK BEAN SOUP
8 cups water
2 cups black beans picked over
3 stalks celery chopped **
3 onions chopped
2 bay leaves
1 T. Parsley
1/2 tsp salt
1/8 tsp pepper
2/3 cup dry sherry
butter
smoked ham bone with meat on it, or smoked ham hock
SOAK BEANS OVERNIGHT. DRAIN
Simmer beans in 8 cups of water until soft on medium flame. While the beans are cooking, saute the chopped onion and celery in butter until golden. Add them to the soup pot along with 2 bay leaves, parsley, salt, pepper and ham bone. Cook over medium heat for 3 hours, adding water if needed. After the beans are cooked and soft, remove the ham. Cut off the meat and set aside. Cool off soup and put it in a blender and puree in batches. Return the soup to the pot, and add 2/3 dry sherry and the ham meat. Cook over low heat until warmed through and adjust seasonings.
NOTE: I leave out the celery because I don't like it. I also add a bit less than 2/3 cup sherry. Adjust it to your taste. Some people add a little sherry at the table instead of putting it in the soup pot. I prefer letting it cook in, so the alcohol content is less. It can also be topped with sour cream.
If you have comments or suggestions, email us at
devriesb@vianet.ca
These country graphics courtesy of:

Webpage designed and maintained by Leilani Devries