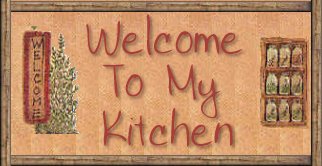 Home of Anne & Tony's Recipes

Tony's Own Leftover Ham Casserole
Leftover ham cut in chunks (can buy a small canned ham)
1 jar of Alfredo Sauce
1 1lb pkg. of wide egg noodles (cooked)
2 cup cheddar cheese shredded
Heat sauce over low hear and add 1 cup of cheese, stir constantly 'til the cheese melts, add the cut up ham and stir until thick and creamy. Add to cooked noodles. Place in a casserole dish, sprinkle with remaining cheese and bake at 350 'til cheese is melted and turning brown on top. Serve with salad.

Asparagus Casserole
3 cans of asparagus (whole stalk works better)
bread crumbs
1 stick butter or margarine
milk
6 hardboiled eggs
flour
cheese of choice
Open asparagus and reserve the liquid. Melt butter in a saucepan, when melted add about 2 tbls of flour to make a gravy. Thicken with leftover juice from asparagus then add milk to make a nice thick gravy.
In a small casserole dish start with gravy, next layer asparagus, then sliced egg, breadcrumbs, gravy, and continue 'til all the ingredients are gone. Sprinkle lastly with breadcrumbs and cheese. Place in 350 oven 'til cheese is melted and it is bubbly.
This is a very rich veggie dish it doesn't take much of it.


If you have comments or suggestions, email us at
devriesb@vianet.ca
These country graphics courtesy of:

Webpage designed and maintained by Leilani Devries