Cooking For Fun
Seafood on the Grill



Broiled Catfish Hawaiian
Recipe By: Possum Kingdom Lake Cookbook
2 lbs catfish fillets -- or other fish fillets, fresh or fresh-frozen
1/2 cup pineapple juice
1/4 cup steak sauce
1 tsp salt
1 dash pepper
Skin fillets and cut into serving size portions. Place fish in a single layer in a shallow baking dish. Combine remaining ingredients and pour over fish. Let stand for 30 minutes, turning once. Remove fish, reserving sauce for basting. Place fish on a well greased broiler pan. Broil about 4" from source of heat for 4 to 6 minutes. Turn carefully and brush with sauce. Broil 4 to 6 minutes longer or until fish flakes easily when tested with a fork.
CFF Shared by Eileen


Fast Cat Broil
2 lb skinless catfish fillets -- or other fish fillets
1/4 cup garlic French dressing
3 tbsp soy sauce
3/4 tsp ground ginger
Lime slices
Thaw frozen fillets. Place fillets in a single layer, skinned side down, on a bake and serve
platter, 16x10 inches. Combine French dressing, soy sauce and ginger. Pour sauce over fillets and let stand 10 minutes. Broil about 4" from source of heat for 10 to 15 minutes or until fillets flake easily when tested with a fork. Baste once during broiling with sauce in pan. Garnish with lime slices. From: Possum Kingdom Lake Cookbook.
CFF Shared by Eileen


Catfish With Ginger And Sour Cream
Recipe By: Mangia!
2 tbsp sweet butter
2 tbsp virgin olive oil
2 tbsp minced fresh ginger root
2 tbsp minced cilantro
2 tbps minced onions
2 tsp capers
2 (7 oz) catfish fillets
1/4 cup dry white wine
4 tbsp sour cream
Salt
Pepper
Preheat oven to 350 F. Combine the butter and oil in an iron skillet and heat until the butter is melted. Sauté the onion, ginger, cilantro, and capers for 2 minutes over medium heat. Lay fillets on top (skinside up) and continue to cook for 2 minutes. Turn the fillets and cook for 1 1/2 minutes more. Deglaze with the white wine. Place entire pan into a preheated 350 F degree oven for 4 to 5 minutes. When cooked, place fillets on plates. Return pan to high heat and add the sour cream. Stir and cook for a minute until the liquid is reduced and thickened; add salt and pepper to taste. Pour over fillets and serve.
CFF Shared by Eileen


Miss Sylvia's Panfried Lake Trout or Catfish
3 pounds lake trout fillets (or catfish)
Milk, as needed
1-1/2 cups yellow cornmeal
1-1/2 cups flour
Salt; black pepper and Old Bay seasoning to taste
Vegetable oil for frying
Lemon wedges and Tabasco sauce, vinegar, or Tartar Sauce for accompaniment
In a shallow dish soak the trout fillets in milk to cover for one hour. In a second dish, mix the cornmeal and flour together. Season with salt, pepper and Old Bay.
Remove the fish from the milk one fillet at a time, letting the excess milk drip back into the dish. Coat well with the cornmeal mixture.In a frying pan, pour in oil to a depth of 1/2 inch, and place over medium heat. When oil is hot, add as many fillets as the pan will hold… do not over crowd. Fry about 4 to 5 minutes on each side, or until golden brown. Remove the fish from the pan and drain well on paper towels. Serve with lemon wedges, Tabasco Sauce and Tartar sauce on the side. Serves 6-8.
CFF Shared by Mike


Mixed Grilled Shellfish
16 oysters
16 littleneck clams
16 mussels -- debearded
Cook the shellfish while the fire is very hot and serve as an appetizer. Scrub 16 oysters, 16 littleneck clams and 16 debearded mussels. Arrange the shellfish on the grill, oysters deep-shell down so the juices won't spill out. Cover and cook just until the shells open, about 2 minutes for the mussels and 5 minutes for the clams and oysters. Remove the shellfish from the grill as they open. Serve with a squeeze of fresh lemon juice or with melted butter.


Grilled Red Snapper
Serves 4
Ingredients:
4 Whole Red Snapper, or 4 Fillets of about 1 lb. each
8 Tbs. Butter
4 tsp. Garlic: about six cloves finely chopped
4 Limes
6-8 Sprigs Fresh Fennel or 1 1/2 tsp. Dried
6-8 Sprigs Fresh Thyme or 1 1/2 tsp. Dried
1/2 tsp. Salt
1/4 tsp. Cayenne Pepper
24-32 Bunches Green Onions, trimmed, rinsed, and tied with wet string
Make sure the snapper has been cleaned and scaled. You may leave the head and tail intact if preparing a whole snapper. Rinse and dry fish thoroughly.
Melt butter and sauté garlic in it until soft, approximately 3 to 5 minutes. Halve 3 limes and squeeze the lime juice into the garlic butter. Using a basting brush, coat both sides of each fish or fillet with the butter mixture. Tuck a few sprigs of fresh herbs in each fish, or combine dried herbs and sprinkle evenly in the fish. Season each portion with salt and cayenne pepper.
Utilize a fish rack or gently place fish directly on your tinfoil-covered grill, about 3 or 4 inches above the coals. Grill snapper for about 10 minutes, basting occasionally with the remaining butter sauce.
Meanwhile, prepare to grill the green onions. Plan on 6 to 8 green onions per serving, and trim them to 5 or 6 inches in length. Soak the string in ice water to prevent them from burning during cooking, and use the strings to tie up 4 bundles of green onions. Dip each white-ended bundle in the sauce of lime, garlic, and butter. Grill, with the onions propped up like palm trees, white sides down, until tender.
Carefully turn the fish in the rack or with a large spatula on the grill and cook another 10 minutes. When completely cooked, the flesh should be opaque in color and easy to flake with a fork. Garnish with thin slices of the 4th lime and serve warm with the grilled green onion bunches. Goes well with
boiled or grilled red potatoes.
Tip: Spice up your snapper! Coat the fish with a paste made of 3 Tbs. paprika, 2 tsp. cayenne pepper, 1 tsp. salt, 2 tsp. granulated sugar, and the juice of eight limes. Grill as directed, but serve with a salsa on the side and a Mexican salad or rice.


Grilled Shrimp with Chinese Noodles and Peanut Sauce
Serves 6
Peanut Sauce Ingredients:
2 tsp. Fresh Ginger Root, chopped
2 tsp. Fresh Cilantro or Parsley, chopped
2 fresh Jalapeno Peppers, chopped
1/2 cup Red Wine Vinegar
1/2 cup Soy Sauce
1 cup Creamy Peanut Butter
2 tsp. Curry Powder
1/4 cup Honey
2 tsp. Dark Sesame Oil
Grilled Shrimp Ingredients:
18 large Shrimp, peeled and deveined
(you'll use three Shrimp per skewer)
1/4 cup Sweet Chili Sauce
1/4 cup Sherry (Optional)
six Wood Skewers
Chinese Noodles (purchased)
To prepare the peanut sauce, place ginger root, cilantro (or parsley), and jalapeno peppers in a food processor or blender, and process until smooth. Add vinegar, soy sauce, and peanut butter, and puree until smooth and creamy. Add curry, honey, and sesame oil. Process until mixed well. Remove sauce from processor and refrigerate until time to serve.
To prepare the shrimp, soak wood skewers in water for one hour, then skewer shrimp -- three to each skewer.
Marinate skewered shrimp in sweet chili sauce (and sherry if desired) for at least one hour.
Prepare your hot grill and grill each skewer of shrimp for about three minutes on each side.
Meanwhile, following the directions on the package of the Chinese Noodles you've selected, prepare and cook them while the shrimp are grilling.
Drain and the toss the cooked noodles with the peanut sauce in a large bowl, then place individual portions on six serving plates.
When shrimp are finished, place one skewer on top of each portion of noodles and serve.


Grilled Stuffed Crabs
Serves 4
4 Cooked, Whole Crabs (we recommend four, 2 lb. each, Dungeness Crabs)
1 cup Celery, finely chopped
1/2 cup Onion, finely chopped
1 cup Sweet Bell Pepper, finely chopped
2 Jalapeno Peppers, seeded and finely chopped
1/2 cup Mayonnaise
2 Tbs. fresh Lemon Juice
Salt and Black Pepper to taste
1/2 cup Seasoned Bread Crumbs or Dry Stuffing Mix
1 cup Cheddar or Monterey Jack Cheese, Shredded
Separate the cooked crab legs and claws from the bodies. Clean out the broad back shells, removing and discarding the softer belly shells and insides. Thoroughly rinse and brush the inside and outside of each crab shell; set aside.
Crack the claws and legs and remove all the crab meat, transferring it to a mixing bowl as you go; discard leg shells.
Mix celery, onion, peppers, mayonnaise, and lemon juice with crab meat, adding salt and pepper to taste.
Equally distribute portions (about 1 cup each) into the shells. Cover the meat mixture in each shell with bread crumbs or dry stuffing mix and sprinkle cheese over all.
Wrap the shell completely with tinfoil, leaving only a small vent in the top. Place the packets on a medium grill with the open side of the vented tinfoil shells facing up.
Cover and let cook for 15 to 20 minutes. Serve warm.
Tip: To cook your crabs, simply toss the leggy creatures into a large stock pot of boiling water and boil until the meat has turned from translucent to an opaque white color. This usually requires about 10 minutes at a furious boil; then drain and cool before handling.


Bourbon Glazed Salmon
2 pounds salmon fillets -- or chicken
1/2 cup bourbon
1/4 cup dark brown sugar
1/2 cup ketchup
1 teaspoon Worcestershire sauce
2 tablespoons white vinegar
1 1/2 teaspoons fresh lemon juice
1 1/2 whole garlic cloves -- minced
1/4 teaspoon dry mustard
Salt and pepper to taste
Combine the bourbon, sugar, ketchup, Worcestershire sauce, lemon juice, garlic, salt and pepper; mix well. Brush salmon with a thin coating of the glaze and place on grill. Continue to baste when turning chicken.
Notes: The bourbon glazealso makes a fantastic marinade for chicken.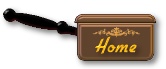 If you have comments or suggestions, email us at
devriesb@vianet.ca
Webpage designed and maintained by Leilani Devries