Cooking For Fun
Kabobs on the Grill

The kabab is another category of grilled food in itself. Turkish in origin, the kabab dates back to times when nomadic Turks learned to roast meat over their open campfires.
Kababs are further differentiated by whether meats are grilled and how they are arranged. The Western World is probably most familiar with the Sis Kabab and the Doner Kabab. Sis kababs are grilled cubes of skewered meat, most often served with vegetables grilled in between the meat cubes. Doner kababs are prepared by stacking alternating layers of ground meat and sliced leg of lamb on a large upright skewer, which is then slowly rotated in front of a vertical grill. As the outer layer of the meat is roasted, thin slices are shaved off and served.


Kubasi Sis Kababi (Spiced Lamb on Skewers)
Serves 4
2 lb. Lamb Steaks or Roast, cut into 1-inch cubes
1 medium Onion, minced
Juice of one Lemon
6 Green Bell Peppers, rinsed and seeded
2 Tomatoes (or about 2 dozen Cherry Tomatoes)
Salt and Freshly Ground Black Pepper
Place cubed lamb in a bowl; add minced onion and lemon juice. Cover and marinate for 2 to 3 hours.
Soak wood skewers in water for about an hour.
Cut peppers into large strips and cut tomatoes into 6 to 8 equal sections.
To assemble the kabab, alternate layers of meat with sections of peppers and tomatoes on the prepared skewers.
If the green pepper strips are long enough, you may start a kebab by piercing one end of the green pepper with the skewer, adding a cube of lamb meat, and finishing with the other end of the green pepper, then skewering a tomato piece.
Ideally, you will want to have 6 to 8 pieces of lamb on each skewer. Also note that cherry tomatoes may be substituted for the tomato sections as they tend to stay firmly attached to the skewer –– even when they split open during grilling.
Cook kababs on a moderate to hot grill, turning every 3 to 4 minutes, until the meat is cooked through, about 20 to 30 minutes. Salt and pepper should be added while grilling.
If your meat is drying out, you may elect to baste while grilling. Use a half oil and half lemon juice mixture with a little thyme for enhanced flavor, if desired.
Remove the finished kebabs from the grill and serve immediately.
Goes well with plain or flavored rice, and spinach salad with yogurt dressing.


Chicken & Fruit Kabobs
1 pound Chicken Tenderloins
1 can (8 oz.) crushed pineapple in juice, undrained
1 teaspoon prepared mustard
1 tablespoon honey
8 pineapple chunks
16 canned Bing cherries, drained (optional)
1 large banana, peeled and cut into 8 chunks
4 unpeeled red plums, pitted and quartered (16 pieces)
Rinse chicken with cold water and pat dry with paper towels. Place in recloseable plastic bag. Heat grill. In blender, combine pineapple and juice, mustard and honey; puree. Reserve half to serve as sauce. Pour remaining mixture over chicken; close bag and toss to coat well. On metal skewers, place tenderloins, pineapple chunks, cherries, banana chunks and plum quarters; repeat until 8 skewers are filled. Brush with pineapple mixture from bag; discard leftover basting sauce.
Place kabobs on hot grill, about 5 inches from heat. Cook for 8 to 10 minutes or until done, turning to grill on all sides. Remove from grill.
For even cooking, insert skewer in one end of chicken tenderloin, then into a piece of fruit and again through another section of the chicken tenderloin, then more fruit, weaving tenderloins around fruit on skewer. For quick and easy preparation, use a bottled sweet and sour sauce to baste and also to
serve as a sauce.


Pork Kabobs
1/2 cup vegetable oil
1/4 cup onion -- chopped
3 tablespoons lemon juice
1 tablespoon fresh parsley -- minced
1 clove garlic -- minced
1/2 teaspoon salt
1/2 teaspoon dried marjoram
1/8 teaspoon pepper
2 pounds boneless pork -- cut into 1" cubes
Cucumber Yogurt Sauce:
8 ounces plain yogurt
1/2 cup cucumber -- chopped
1 tablespoon onion -- chopped
1 tablespoon parsley -- minced
1 teaspoon lemon juice
1/8 teaspoon garlic salt
Pita bread
In a resealable plastic bag or shallow glass container, combine the first eight ingredients; add pork and toss to coat. Seal or cover and refrigerate overnight. Meanwhile, combine sauce ingredients; cover and refrigerate for several hours. Drain pork and discard marinade; thread pork on skewers, leaving a small space between pieces. Grill, uncovered, over medium coals for 8-10 minutes or until the meat is no longer pink, turning frequently. Serve in pita bread with sauce. Yield: 8 servings.

NOTES : The cool, refreshing sauce is a tempting topping for sizzling grilled kabobs.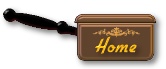 If you have comments or suggestions, email us at
devriesb@vianet.ca
Webpage designed and maintained by Leilani Devries